Iran
Islamic Iran's Sacred Defense inspired nations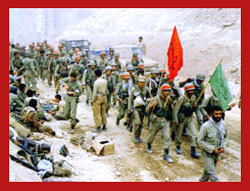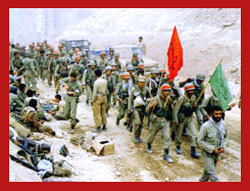 A senior Iranian lawmaker says Iran's Sacred Defense against Iraq has set an example for regional countries, inspiring the Islamic Awakening in the Middle East and North of Africa.
"They [the people in the region] have come to the conclusion that they can triumph through resistance," Deputy Head of Iran's Majlis (parliament) National Security and Foreign Policy Committee Esmail Kowsari said on Sunday.
"The resistance of people in the region led to the overthrow of the oppressive dictators after years of domination," Mehr news agency quoted Kowsari as saying.
"The Islamic Awakening and victory of nations could not have been realized without the influence of the teachings of the Islamic Revolution and eight years of sacred defense," the Iranian lawmaker added.
On Thursday Iran marked the 31st anniversary of eight years of defense against Iraq's invasion of Iran under executed Iraqi dictator Saddam Hussein by holding a major military parade at the mausoleum of the founder of the Islamic Republic, Ayatollah Ruhollah Khomeini.
Major divisions from the country's Armed Forces, the Islamic Revolution Guards Corps (IRGC) and the Basij voluntary force took part in ceremony opening the 'Sacred Defense Week'.