Palestine
Islamic Jihad drones hitting Israeli tanks for first time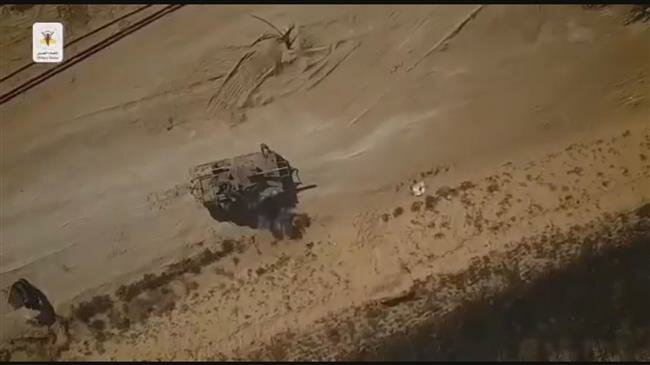 The al-Quds Brigades, the armed wing of the Palestinian Islamic Jihad movement, has for the first time released a video showing Israeli tanks struck with missiles fired from the resistance group's unmanned combat aerial vehicles (UCAV).
Combat drones of the Gaza-based al-Quds Brigades targeting and successfully hitting Israeli tanks in a recent battle in unspecified locations.
No more details have been so far released on the exact date of the incident.