Human Rights
Iran
Islamic Republic Iran, pioneer of int'l campaign against WMDs: official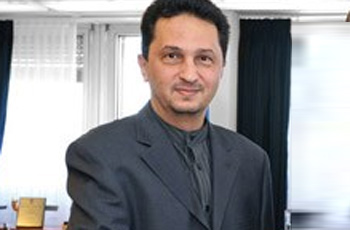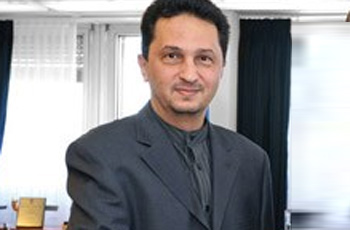 Islamic Republic of Iran is a pioneer in international campaign against weapons of mass destruction (WMDs), Tehran's ambassador to the UN Office at Geneva Mohammad Reza Sajjadi said on Friday.
The Islamic Republic of Iran is among the first 20 countries that signed the first international convention on campaign against weapons of mass destruction, the official told the 7th Biological and Toxin Weapons Convention Review Conference in Geneva.
He noted that the Islamic Republic of Iran itself is the victim of chemical weapons and has played an active role in every international disarmament campaign.
Sajjadi went on to say that by taking this background into account, Iran has always expressed disapproval of designing, producing, and stockpiling weapons of mass destruction.
We believe that the convention on microbe- based biological weapons should be universal and the conference should urge the Zionist regime to join the convention without wasting more time, he said.
Elsewhere in his remarks, the ambassador said, For many years, the signatories to the convention have been deprived of their legitimate rights to exchange microbe-based materials for peaceful purposes, and the conference should also address the problem.
Iran has contributed to international campaigns against various kinds of chemical weapons for many years.
The Organization for the Prohibition of Chemical Weapons (OPCW) on November 3 approved Iran's proposal calling for the establishment of International Support Network for the Victims of Chemical Weapons.
The proposal was ratified by 118 votes during the last day of the Sixteenth Session of the Conference of the States Parties to the CWC in The Hague, which started on November 28.
The United States, israel, and a number of Western countries voted against the proposal.
The Islamic Republic of Iran was re-elected to the Executive Council of the OPCW for a two-year term on November 30.
A chemical weapon agent (CWA) is a chemical substance whose toxic properties are used to kill, injure or incapacitate.
About 70 different chemicals have been used or stockpiled as chemical weapon agents during the 20th century. These agents may be in liquid, gas or solid form.
In general, chemical weapon agents are organized into several categories according to the physiological manner in which they affect the human body. Division may also be by tactical purpose or chemical structure.