Iran
Islamic Republic of Iran Stresses Full Power in Confrontation against Security Threats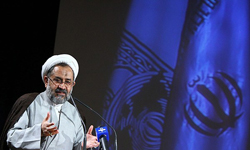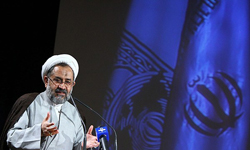 Iranian Intelligence Minister Heidar Moslehi said Iran has full control over any movement deemed as dangerous to the country's security, and stressed that no one can undermine the country's security and stability.
"Due to our measures, any move to endanger our (Iran's) security is under (our) magnifying glass, and it will (thus) be ineffective and fruitless from our point of view," he told FNA in Bojnord (North Khorasan province) on Wednesday.
The intelligence minister also said that his ministry seriously controls the moves and plots of the anti-revolutionary groups confronting the Islamic Republic.
"We have serious control over all the different moves made by the anti-revolutionary groups for confronting the Islamic Republic of Iran," Moslehi said.
He said that the US and its cronies should be taken accountable for their support for the terrorist acts and inhuman measures of the terrorist Mojahedin-e Khalq Organization (MKO also known as the MEK, NCR and PMOI).
In relevant remarks on October 8, Moslehi said Tehran has detailed information about the various types of the western states' support for the MKO, including the removal of the terrorist group from the US blacklist.
"At present, we have precise information displaying that the US and sometimes European countries provide Monafeqin (hypocrites as they are called in Iran) with abundant facilities and equipments," Moslehi told reporters.
He said Iran has envisaged and implemented plans to confront such supports and plots.
Moslehi said that the inimical stance shows that the arrogant powers are feeling desperate in their confrontation against the Iranian nation.
"These supports are meant to prevent annihilation of Monafeqin," the Iranian intelligence minister added.
On October 5, the US State Department removed the MKO from its list of foreign terrorist organizations.
The decision made by Secretary of State Hillary Clinton enabled the group to have its assets under US jurisdiction unfrozen and do business with American entities, the State Department said in a statement on October 5.
The intelligence minister traveled to Bojnord to attend a cabinet meeting presided by the Supreme Leader of the Islamic Revolution Ayatollah Seyed Ali Khamenei there.