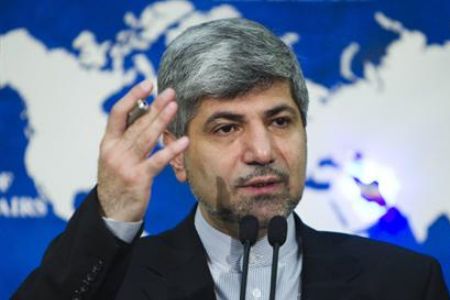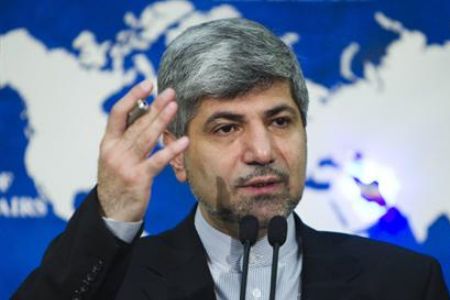 Iran's Foreign Ministry Spokesman Ramin Mehmanparast says plots hatched by the US and Zionist Occupation Israel against Iran have failed to yield the intended effect, stressing Washington and its allies are in a weak position.
The conditions of the US and its allies have deteriorated in comparison with 32 years ago; they face serious problems and crises, Mehmanparast said in a meeting with a group of Iran's Islamic Revolution Guards Corps (IRGC) commanders on Saturday.
"We should inform the world public opinion on the US and Zionist Occupation Israeli plots," he added, IRNA reported.
He pointed to claims made by certain US officials that they aim to support the demands of the people during the revolts in the Arab world and urged Washington to withdraw from the region and stop supporting Zionist Occupation Israel as it is the best way to back the people.
The Iranian spokesperson added that the Islamic Awakening in the Middle East and North Africa was triggered by the Islamic Revolution of Iran.
Mehmanparast stated that the victory of Iran's 1979 Islamic Revolution thwarted all plots hatched by super powers and dealt a severe blow to them.
"Despite all plots and pressure, resistance of the Iranian people made the people of regional countries notice that they can [also] be independent and stand up to pressure in order to attain real independence," he added.
Elsewhere in his remarks, Mehmanparast rejected reports that Iran's embassy in the Libyan capital, Tripoli, has been closed during clashes between the revolutionary forces and forces loyal to fugitive Libyan ruler Muammar Gaddafi.
Iran was among the few countries that proceeded with diplomatic activities in Libya even under intense pressure, he stated.