Iran
Islamic Revolution of Iran revitalized resistance: Larijani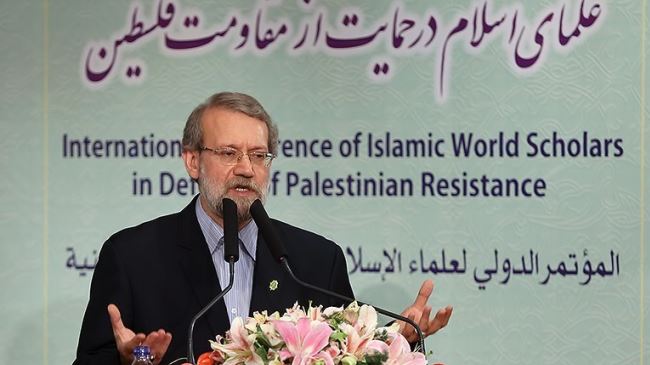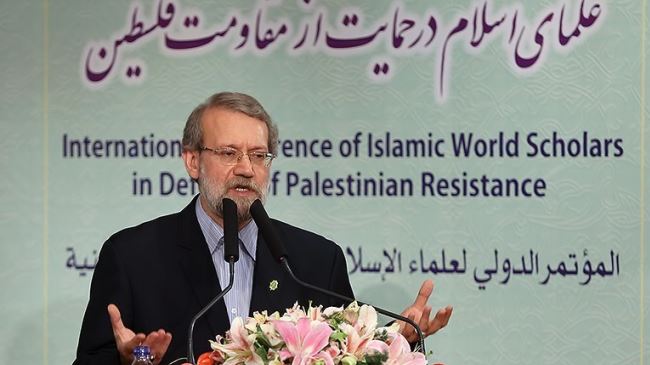 Iran's Majlis speaker says the 1979 Islamic Revolution created a new socio-political lifeline in the Muslim world and revitalized the anti-Israeli resistance in the region.
Inspired by the Islamic Revolution of Iran, the Palestinian and Lebanese resistance movements play an effective role in the fate of the Middle East region, Ali Larijani said in an address to a group of Islamic scholars in the Iranian capital, Tehran, on Tuesday.
The international conference of Islamic world scholars in defense of Palestinian resistance movement kicked off in Tehran on Tuesday. More than 400 scholars are attending the event.
Elsewhere in his remarks, Larijani said the West's main objective to create the Zionist regime of Israel is to cause rift and undermine unity among Muslim countries.
The Iranian Majlis speaker said that Iran seeks to enlighten the world Muslims about the plots hatched by the West.
The Islamic Republic not only seeks to create more unity and solidarity among Muslims in the region but also feels obligated to support the Palestinian resistance movements to neutralize the influence of Zionism in the Middle East, he said.
The Islamic Revolution follows an anti-imperialistic doctrine, the Iranian Majlis speaker stated.
Larijani also praised Palestinians for their resistance against the Israeli regime, describing Palestine as the main issue of the Muslim world.
He also called on the Islamic countries to learn from the past and make up for their past mistakes regarding the Palestinian issue.