Europe
Islamophobic attacks on Muslim women spike after Johnson comments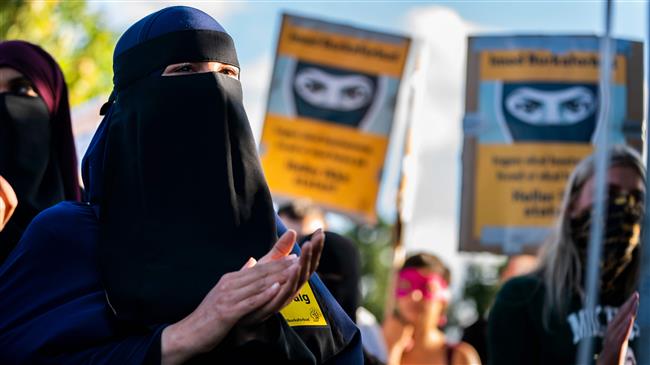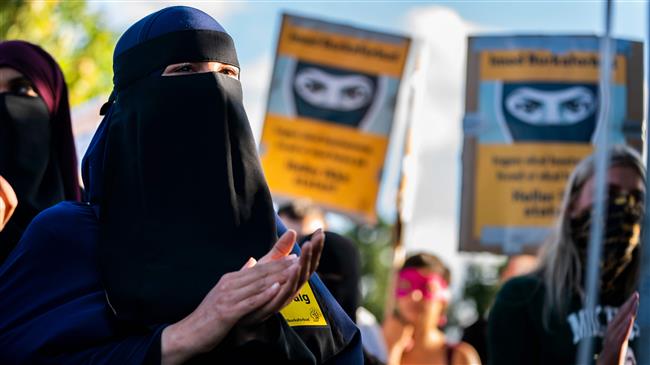 A watchdog monitoring hate crimes in Britain have announced that several Muslim women have been attacked since earlier this week after former foreign minister Boris Johnson wrote a controversial article and compared women wearing burqa to "letterboxes" and "bank robbers."
Tell Mama said Sunday that at least five women had been subject to Islamophobic insults by men in London and Luton since Johnson triggered a public row over wearing burqa in his opinion piece in the Daily Telegraph on August 5.
The watchdog said all women who had been insulted wore niqab, a veil used to cover face as recommended by the religion. It said the verbal attacks were directly linked to Johnson's description in the article of women wearing burqa, a full-body veil, to letter boxes.
One such attack happened on August 8 in London before two women were targeted the next day in the capital. Another women experienced verbal abuse because of her niqab on Friday while there had been another incident on August 9 in Luton, a town around 50 kilometers from London.
One of the victims said she had been called letter box when she was boarding a train in London's Tower Hamlets neighborhood.
"Over the weekend, I went on a trip with a group of women and a male passenger allowed us to board the train first … One of the women was wearing a niqab and she was the last one to get on the train.  The man laughed and said: 'Hold on, you forgot the letterbox'" wrote Rabina Khan in the Independent newspaper.
Tell Mama said it had recorded no case involving Muslim women being insulted for their veil in the week before Johnson wrote his opinion piece.
Johnson has refused to apologize for the comments which many say were part of his deliberate attempt to reach to the British far-right. The former mayor of London is believed to be seeking to replace incumbent Prime Minister Theresa May if she fails to reach a deal with the European Union on United Kingdom's departure from the bloc.
British authorities have ignored recurrent calls from the Muslim community and the public to punish Johnson for spreading hate. Police have said that his comments did not meet the threshold for a hate crime investigation.