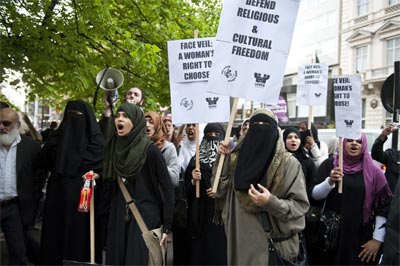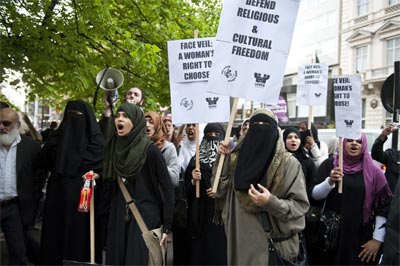 A UK charity organization says more Islamophobic attacks are now being carried out against Muslim women in Britain, as concerns rise over the growing number of such hate crimes, Press TV reports.
According to Tell MAMA, a national project keeping track of anti-Muslim incidents, the number of Muslim women reporting hate crimes has risen by up to 10% over the past 18 months.
Afreen Rizvi, from Project Zainab, an independent organization dealing with the concerns of Muslim women, told Press TV, "The head scarf essentially symbolizes that this person is a Muslim. If there was a person not wearing a scarf or [if it was] even a male, [they] have got a less chance of being targeted or even spoken to disrespectfully."
She further noted that Muslim girls wearing the head scarf are frequently told to "get out of the country" or typically labeled as a "Paki."
Like any other hate crimes, the perpetrators of Islamophobic attacks often act in a cowardly, anonymous fashion. However, Rizvi called on Muslim women to report the crimes straight away and spread the message.
Islamophobic hate crimes take many forms, including offensive graffiti, physical intimidation, and even assaults.
Earlier in December 2014, Islamic Human Rights Commission, an independent organization, planned a conference on Islamophobia at a London university, but had to relocate after being threatened by far-right-wing groups.
The conference aimed to discuss and develop practical strategies to deal with rising Islamophobia in the UK.