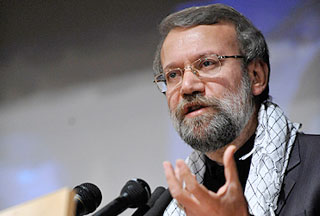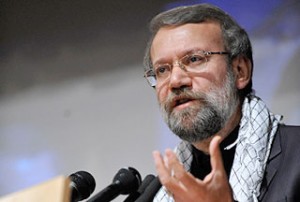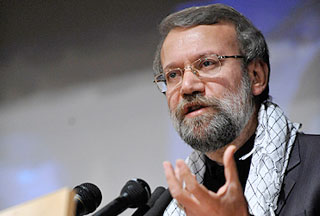 Tehran says it does Not view Tel Aviv as a threat anymore because clearly Israel has lost its one-time influence in the Middle East.
Nearly a year after Israel butchered over 1,400 Palestinians during a devastating incursion, Iran's Parliament (Majlis) Speaker Ali Larijani said on Wednesday that Israel No longer intimidates regional countries.
"There was a time that Israel, because of its desire to dominate and kill, was seen as a mortal threat in the region," said Larijani on Wednesday
"But after the three-week war on Gaza it became more and more clear that Tel Aviv is Nothing without the financial and political help it gets from Washington," he added. "Israel has become a lifeless political corpse with No ability to fend for itself."
Larijani was referring to Israel's military foray into Gaza last December which led to the death of more than 1,400 Palestinians, the majority of whom were civilians.
With regards to US calls for Iran to accept a western-backed nuclear proposal, Larijani said that over the past thirty years, Washington has Not for a moment changed its tyrannical frame of mind.
"We should Not fall for the smiles and kind words that US officials deliver to us," said Larijani. "The US political stance over the IAEA proposal shows that Washington aims to swindle us out of our enriched uranium."
The Iranian Parliament speaker was referring to a draft deal brokered by International Atomic Energy Agency (IAEA) Director-General Mohamed ElBaradei.
The proposal, in its current state, asks Iran to send most of its domestically produced low-enriched uranium (LEU) abroad for further refinement.
Iran needs 20 percent-enriched uranium to power the Tehran nuclear reactor, which produces medicine for cancer treatment and other scientific necessities.
In a counter-proposal, Tehran has suggested keeping the LEU in a room sealed by the IAEA inside the country until the higher-enriched uranium arrives. Under this proposal, the exchange would be completed in two stages — 400 kg of Iran's LEU would be exchanged with 58 kg of 20 percent-enriched uranium in each stage.