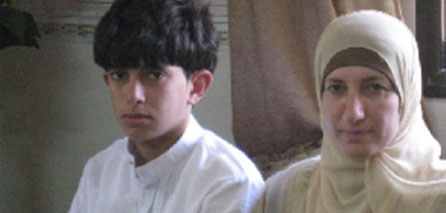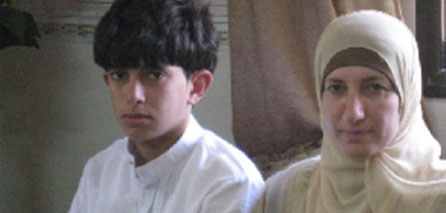 Palestinian minors are subject to extreme pressure during detention and interrogation in an effort to extract a confession, the Palestinian branch of Defense for Children International claims.
The group, which represents hundreds of minors in Israeli military courts every year, cites as an example the case of two 16-year-olds from Assira al-Qibalya, near Nablus, who were suspected of setting fire to a field near the settlement of Yitzhar. They were each detained for a total of three weeks, including 10 days in a Shin Bet security service facility in Petah Tikva. Six of those 10 days were spent in isolation. In the end, they were released without charge.
On June 2. At 2 A.M. on June 10, the army raided the boys' homes and arrested them.
Both were handcuffed, M.M. in front, but F.A. from the back – even though army regulations forbid handcuffing people from the rear. They were blindfolded and taken to a lock-up in Hawara, where they were held for two weeks. At that facility, they said, the food was insufficient and almost inedible, and they were allowed outside for only half an hour a day.
From Hawara, they were taken twice to the army's Salem lock-up, where an interrogator who called himself "Jihad" threatened to torture them with electric shocks unless they confessed, the boys said. F.A. said Jihad also threatened to charge him with illegal possession of a rifle and stone-throwing if he did not confess to the arson.
On June 17, Capt. Gil Elharar of the Salem military court remanded them for another eight days. That hearing was the first time since their arrest that they had seen their parents, though they were not allowed to speak with them.
On June 21, bound hand and foot, the boys were taken to the Shin Bet facility in Petah Tikva. When M.M. told his interrogators that he was at school taking an exam when the fire started, they claimed F.A. had already incriminated him. F.A. in turn was told that people had seen him start the fire.
Both boys said the six days they spent in isolation was the worst part of their detention. The isolation cells had no windows, and the lights were on 24 hours a day. M.M. said he would bang on the door and beg the jailers to move him to a cell with other people, but they just yelled at him to shut up.
The boys also said that after discovering a crack in the wall between their cells that enabled them to communicate by shouting, they discussed confessing to the crime they had not committed, because they could no longer endure the isolation cells.
On June 23, they were remanded for 10 more days, by Lt. Col. Vered Ornstein of the Petah Tikva military court, and on June 30, for another five days. The judge at the latter hearing, Lt. Col. Eliyahu Nimni, wrote that the evidence justified their continued detention on the grounds that they were dangerous.
But on July 1, the two were suddenly released without charge.