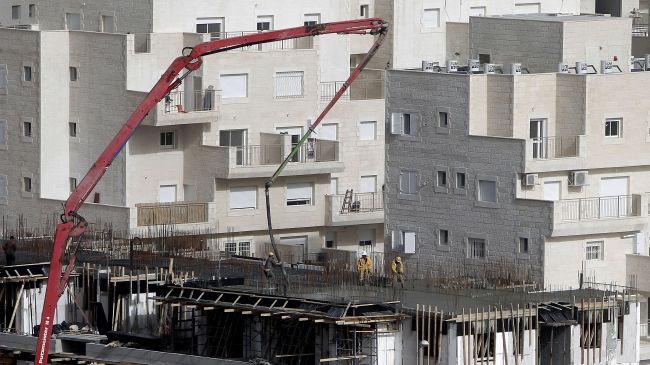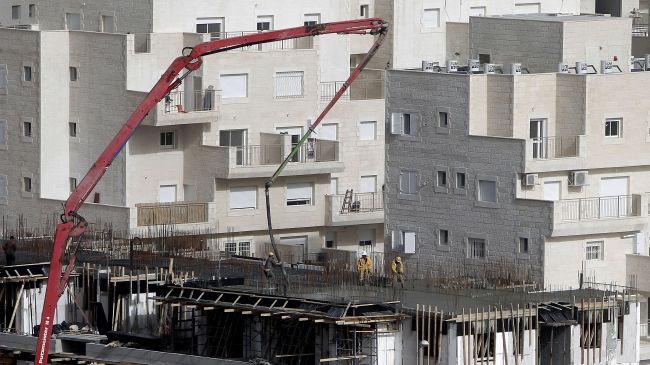 Israel has approved the construction of nearly 800 new settler units in the occupied West Bank.
Tel Aviv gave the green light to the construction of 799 settler units on Sunday, the Israeli Daily Ha'aretz reported.
The new units include 409 in the settlement of Givat Ze'ev, located north of East al-Quds (Jerusalem).
Thirty of the units will be constructed in the settlement of Shiloh. The rest will be built at the Nofei Prat outpost in the settlement of Kfar Adumim.
Numerous UN resolutions state that the building and existence of Israeli settlements in the occupied West Bank, East al-Quds (Jerusalem) and the Syrian Golan Heights are a violation of international law, including UN Security Council resolutions in 1979 and 1980.
The new plan comes less than two weeks after Israeli Prime Minister Benjamin Netanyahu decided to suspend plans to build 24,000 more homes in the West Bank and East al-Quds.
Netanyahu's decision came after Acting Palestinian Authority chief Mahmud Abbas warned that the Palestinians would end the talks with Israelis if Tel Aviv goes ahead with the illegal settlement expansion in the occupied territories.
More than half a million Israelis live in over 120 settlements built since Israel's occupation of the Palestinian territories of the West Bank and East al-Quds in 1967.
UN Security Council Resolution 446 refers to the Fourth Geneva Convention as the applicable international legal instrument, and calls upon Israel to desist from transferring its own population into the territories or changing their demographic makeup.
On November 19, UN Under-Secretary-General for Political Affairs Jeffrey Feltman told the Security Council that the talks between Israelis and Palestinians suffered "a significant setback" as a result of a series of recent Israeli announcements of settlement plans in the West Bank and East al-Quds.