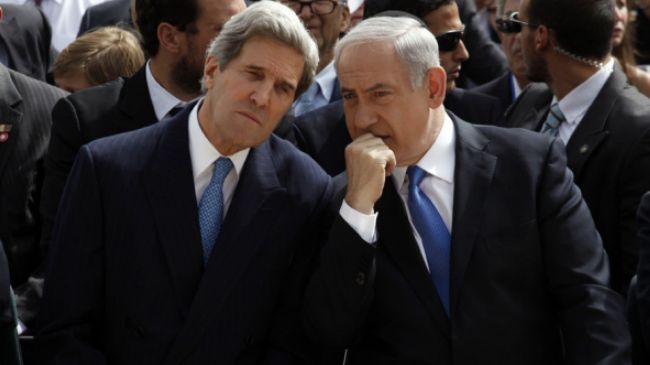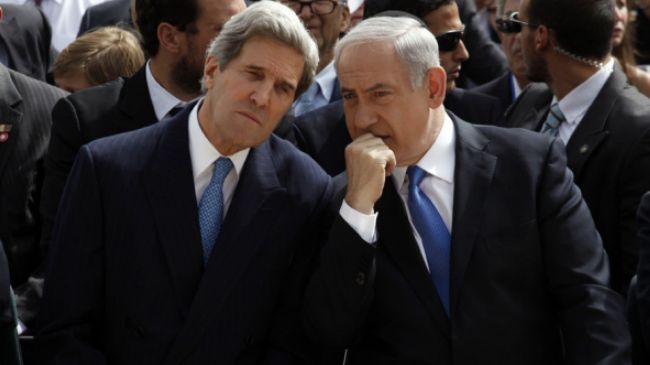 The United States is facing a "real problem" during nuclear negotiations with Iran and that is Israeli Prime Minister Benjamin Netanyahu, an American analyst says.
"Israel is becoming a real problem for the US," Leader of the United National Antiwar Committee Joe Iosbaker told Press TV on Tuesday.
"Netanyahu is openly opposing the US negotiations with Iran now and it seems determined to ruin them," he added.
On Monday, US Secretary of State John Kerry said he had "great respect" for concerns by Netanyahu.
"The prime minister should express his concerns and he has every right in the world to publicly state his position and defend what he believes is his interest," Kerry said.
However, Kerry said that Washington intends to negotiate in good faith to try to reach a deal with Iran over the country's nuclear energy program.
According to Iosbaker, the Obama administration has no choice but to talk with Iran.
"The United States is close to completing negotiations with Iran to lift some sanctions in exchange for limits on Iran's nuclear program. This development has angered Israel which eagerly wants a war," he said.
"The US was compelled to talk with Iran because of the isolation it found itself around Syria. When the US wanted to go to war with Syria, they could find none of their allies were willing to support them," the analyst noted.
Iran and the five permanent members of the UN Security Council — the US, Britain, France, Russia and China — plus Germany will begin a new round of nuclear talks on Wednesday.
"Israel lives on stolen land and borrowed time. They want a US war on Iran to guarantee their future no matter how many deaths and how much destruction it causes."