Africa
Israel breaks up African migrants' demo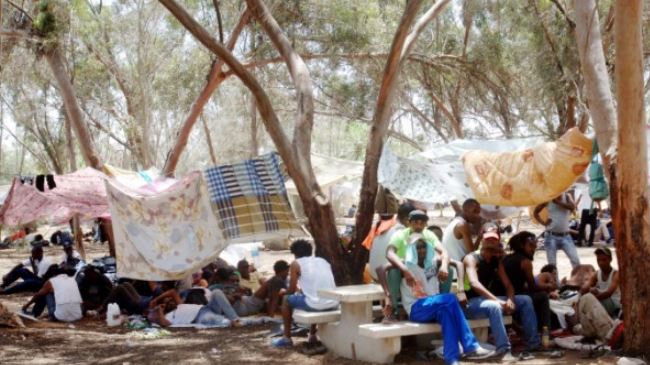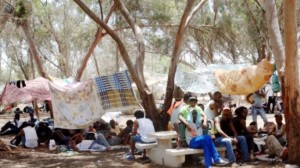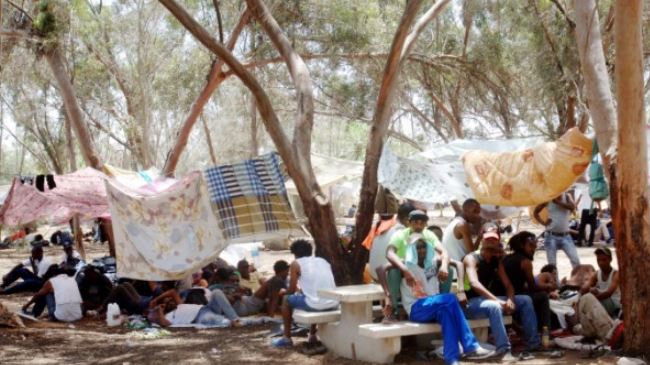 Israeli authorities have broken up a demonstration by hundreds of African migrants who walked out of a detention center near the Egyptian border over their treatment.
Nearly a thousand migrants left the Holot detention center on Sunday to protest Israel's failure to process their claims for asylum.
Israeli officials arrested the refugees and sent them to a prison, where conditions are reportedly harsher than the detention center.
Migrant activists say the detainees have been held in indefinite confinement in the remote detention center.
"We cannot continue living in a cage in the desert, with no release date and no judicial review," the migrants said in a statement.
They have asked the UN to help them resettle elsewhere.
In December 2013, the Israeli parliament approved a law allowing officials to keep African migrant workers in detention facilities without trial for one year.
The law also gives Tel Aviv the right to send "illegal immigrants" to complexes called "open facilities" until they are deported or voluntarily go back to their homelands. Migrants kept in the "open facilities" will have no right to work.
In January, the Office of the UN High Commissioner for Refugees (UNHCR) said Israel's new immigration rules could breach the international law as they enable the indefinite detention of asylum seekers.
Human Rights Watch has also blamed Tel Aviv for using the "threat of prolonged detention" to force the African migrants to give up their asylum claims.
More than 50,000 African immigrants, mostly from Sudan and Eritrea, currently work in low-paying jobs in Israel.