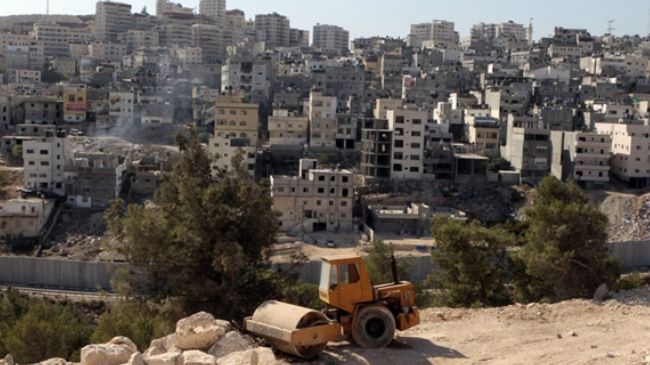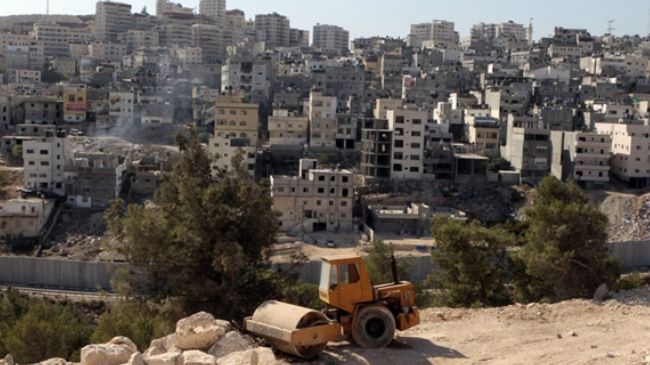 Israeli Prime Minister Benjamin Netanyahu says he is cancelling plans to build thousands of new illegal settler units in the occupied West Bank.
Netanyahu made the announcement late on Tuesday, hours after acting Palestinian Authority chief Mahmud Abbas threatened to end the so-called peace talks with Israel if it would go ahead with its illegal settlement expansion plans in the occupied Palestinian territories.
"If Israel does not go back on its latest construction plans for the settlements, that will spell a formal declaration of the end of the peace process," Palestinian negotiator Saeb Erekat quoted Abbas as saying on Tuesday.
Erekat added that Abbas has passed on his ultimatum to the Arab League and the Middle East Quartet — the European Union, Russia, the United Nations and the United States.
Earlier in the day, anti-settlement group Peace Now revealed that Israel's Housing Ministry has planned to build a "record" 20,000 new settler homes in the occupied West Bank.
Netanyahu said he has ordered Israeli Housing Minister Uri Ariel "to reconsider all of the steps for evaluating planning potential (for the settler homes) that he distributed without any advance coordination," a statement from Netanyahu's office said.
According to the statement, Netanyahu told Ariel the plans were "meaningless" legally and create "an unnecessary confrontation with the international community at a time when we are making an effort to persuade elements in the international community to reach a better deal with Iran" over its nuclear energy program.
Ariel was said to "accede" to Netanyahu's "request".
Meanwhile, the US expressed deep concern over the report revealing that the Tel Aviv regime is planning to construct more illegal settlement units.
"We are deeply concerned by this latest report," said US State Department spokeswoman Jennifer Psaki.
"We were surprised by this announcement and are currently seeking further explanation from the government of Israel," she stated, adding that "we do not accept the legitimacy of continued settlement activity."
Palestinian and Israeli negotiators began a fresh round of talks in July.
Last Palestinian-Israeli talks had broken down in September 2010 after Tel Aviv refused to freeze its settlement activities in the occupied West Bank.
The presence and continued expansion of Israeli settlements in occupied Palestine has created a major obstacle for the efforts to establish peace in the Middle East.
More than half a million Israelis live in over 120 illegal settlements built since Israel's occupation of the Palestinian territories of the West Bank and East al-Quds in 1967.
The United Nations and most countries regard the Israeli settlements as illegal because the territories were captured by Israel in a war in 1967 and are hence subject to the Geneva Conventions, which forbids construction on occupied lands.