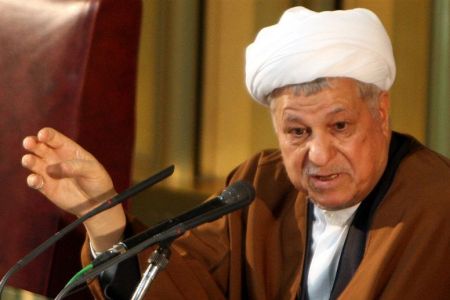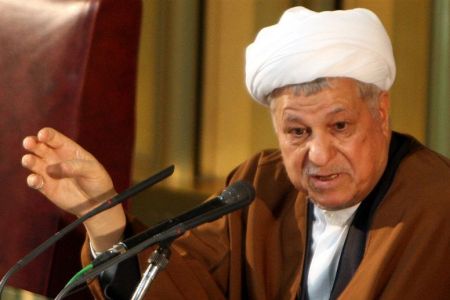 Israel has been created by colonial powers with the aim of halting the growth of Middle Eastern countries, chairman of Iran's Expediency Council says.
In a statement published on Tuesday, Ayatollah Akbar Hashemi Rafsanjani praised the Founder of the Islamic Republic of Iran, Imam Khomeini, for his initiative in establishing the International Quds Day to be observed on the last Friday of the month of Ramadan, Fars news agency reported.
So far, the International Quds Day rallies across the world have influenced the global equations and assured the Palestinian people that they are not alone in their resistance against Israel's crimes, the top Iranian official added.
According to Rafsanjani, the creation, existence and future of Israel has been planned by a number of Western powers to move the dissident Jews away from Europe and also extend their control over the strategic Middle East region.
The appeal of "the Promised Land" to fanatic Jews on the one hand and the Middle East's strategic importance on the other made Palestine the best choice for establishing a sham Jewish state, he went on to say.
The chairman of the Expediency Council noted that arrogant powers have so far employed different tactics such as creating division among regional countries to maintain the existence of Israel.
The eight-year Iran-Iraq war was an outstanding example of that 'division-making strategy' which ruined myriad opportunities for the two countries and distracted the regional states from the issue of Palestine, he further explained.
Rafsanjani further pointed out that the other division-making strategy was changing the nature of the resistance against Israel from an Islamic concern to an Arab-nationalistic concern.
Accordingly, internal division within the Palestinian resistance has been exacerbated; in the absence of Palestinian unity, Israel committed many of its crimes, he said.
However, the Islamic Republic of Iran has, to some extent, managed to restore the Islamic spirit to the resistance against Israel and bring together the whole Islamic world against its existence, he mentioned.
According to Rafsanjani, while unity must be the concern of Palestinian resistance groups within Palestine, the Islamic world should provide financial and intellectual support for the resistance against Israel.