Palestine
Israel criticized for violation of international law at IPU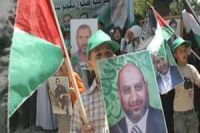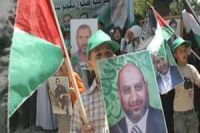 Palestine's representative has once more called for immediate release of all MPs arrested by the Zionist occupiers.
According to Al-Mesryoon cited on Thursday that, during the 129th summit of the Inter-Parliamentary Union in Geneva, speaker of Fatah-affiliated lawmakers' official Azzam al-Ahmad said the union has on several times requested the release of prisoned Palestinian MPs.
He said Palestine is recognized a country under uspsurpation of the Israeli regime, urging the international community to come up with due help to liberate Palestinians under the yoke of the Zionists.
Azzam al-Ahmad said Israel has already held captive some 14 Palestinian MPs in its dungeons, in mere violation of international law.
He called for setting up an international committee to supervise the Israeli prions to control the health conditions of the Palestinian prisoners, the MPs in particular.
The Palestinian representative was skeptic about the fair court trial for the MPs, and said that most of them have not been informed of the charges.
Some 5,000 Palestinians are imprisoned by the Zionist regime of Israel, and they are kept under harsh condition without proper food, water and the right to visit attorneys.