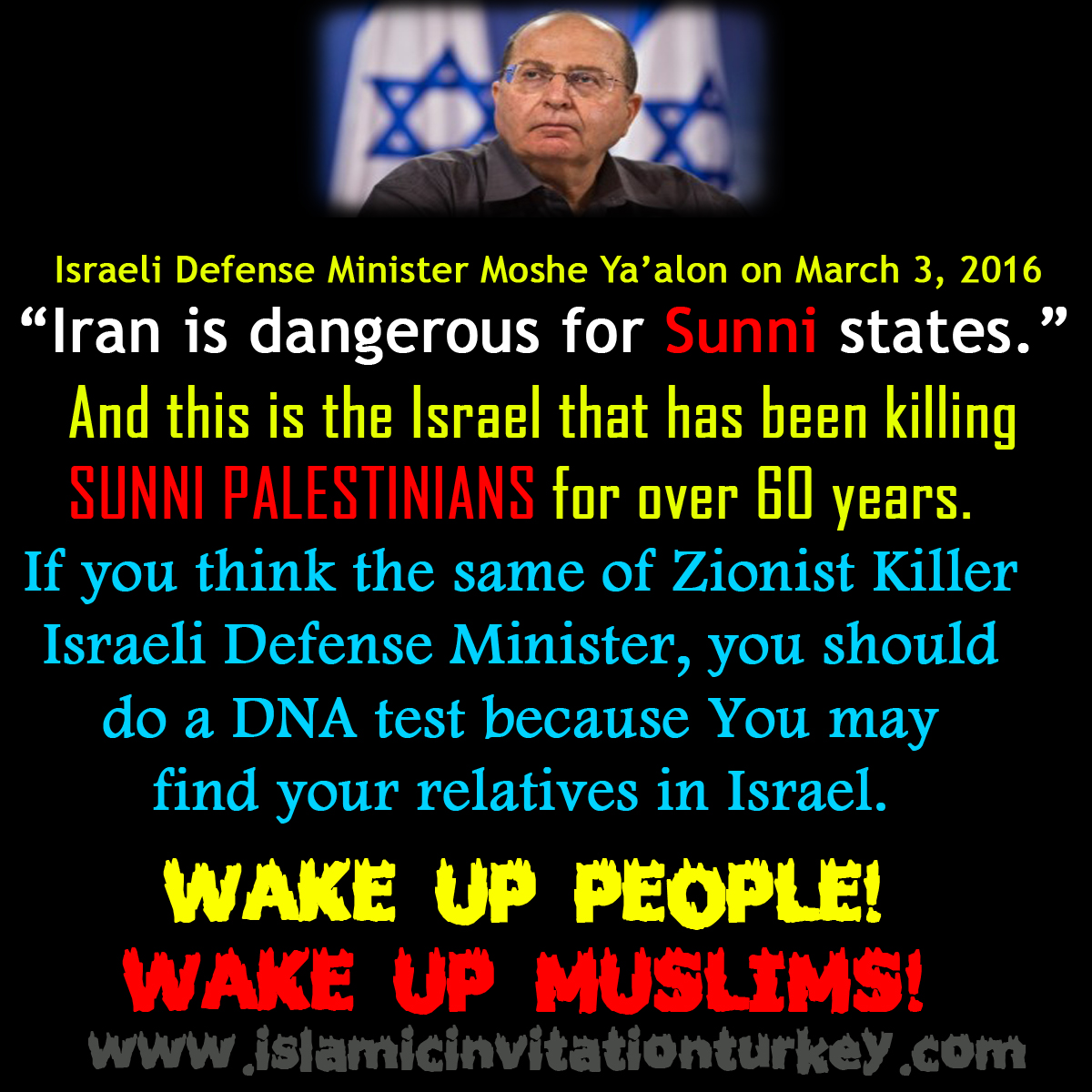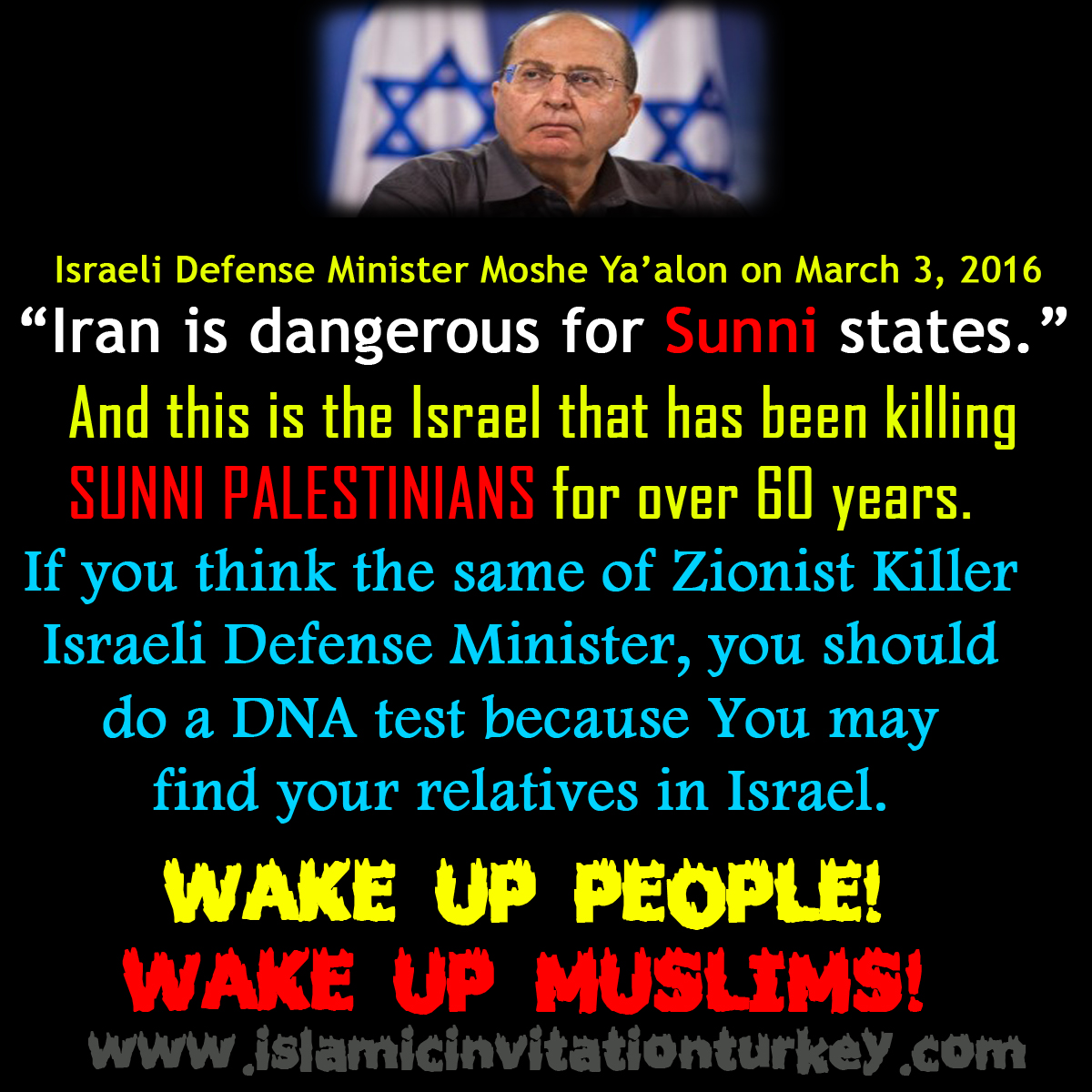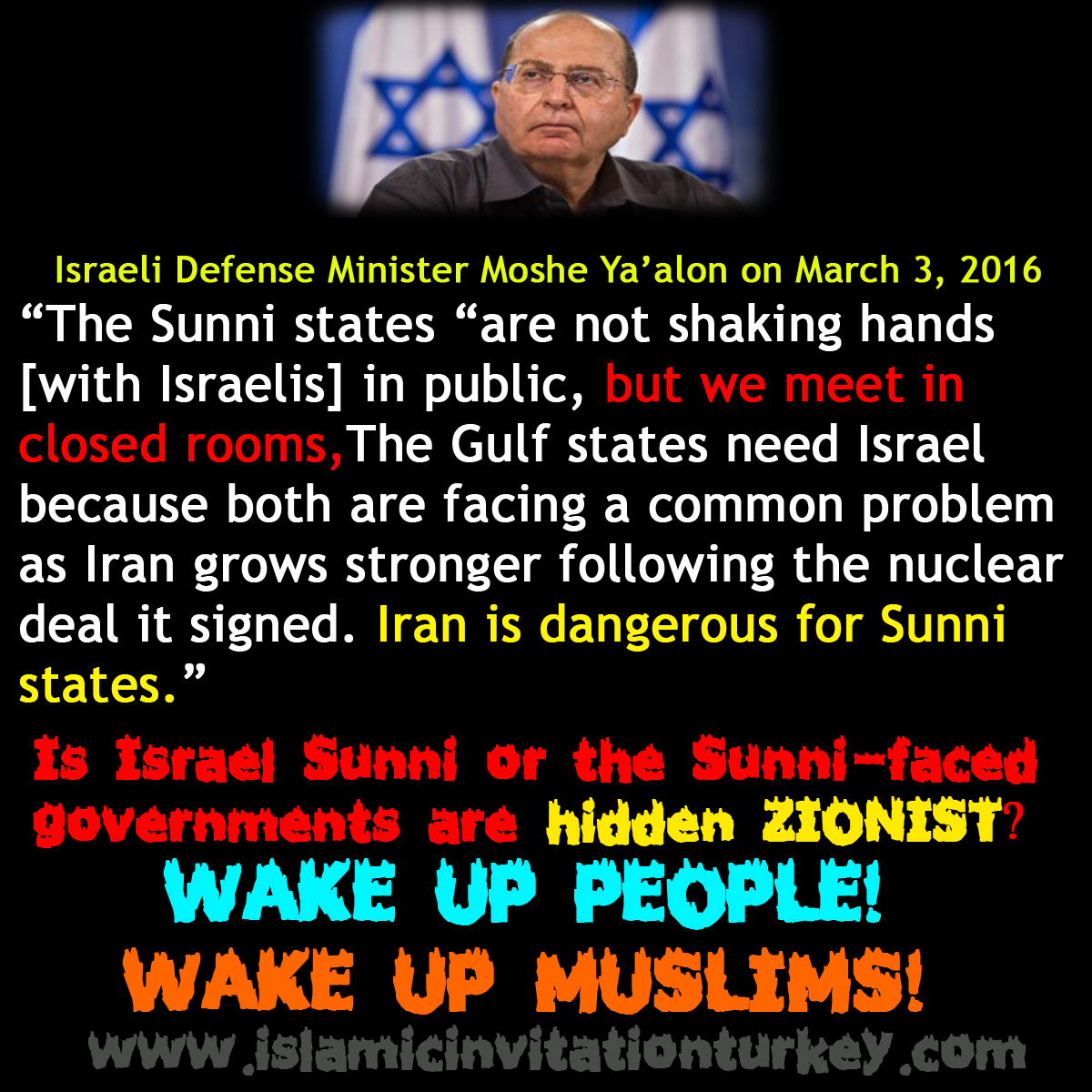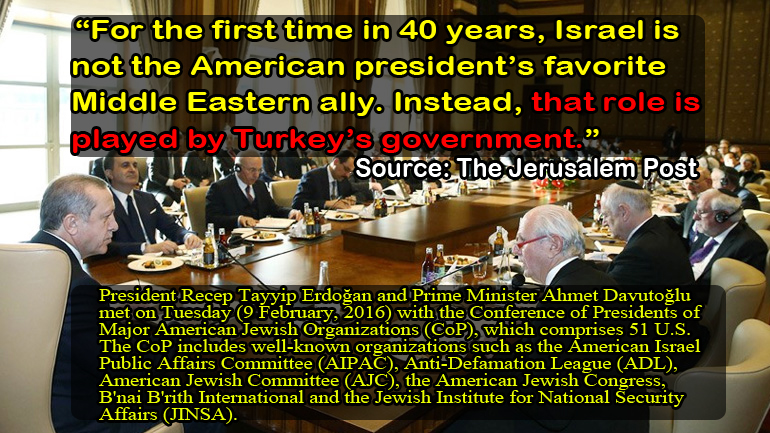 Following archive may help you to understand the news above better.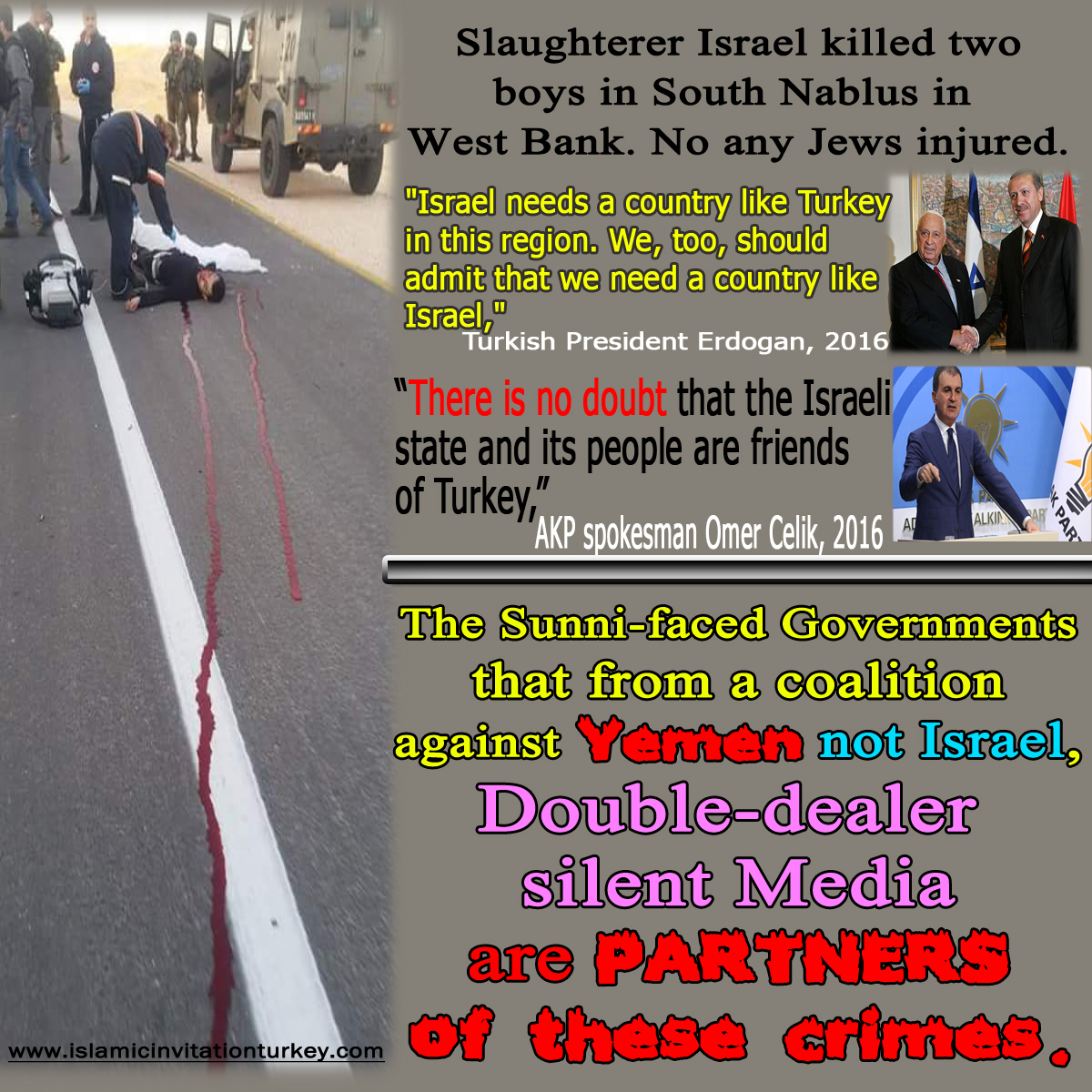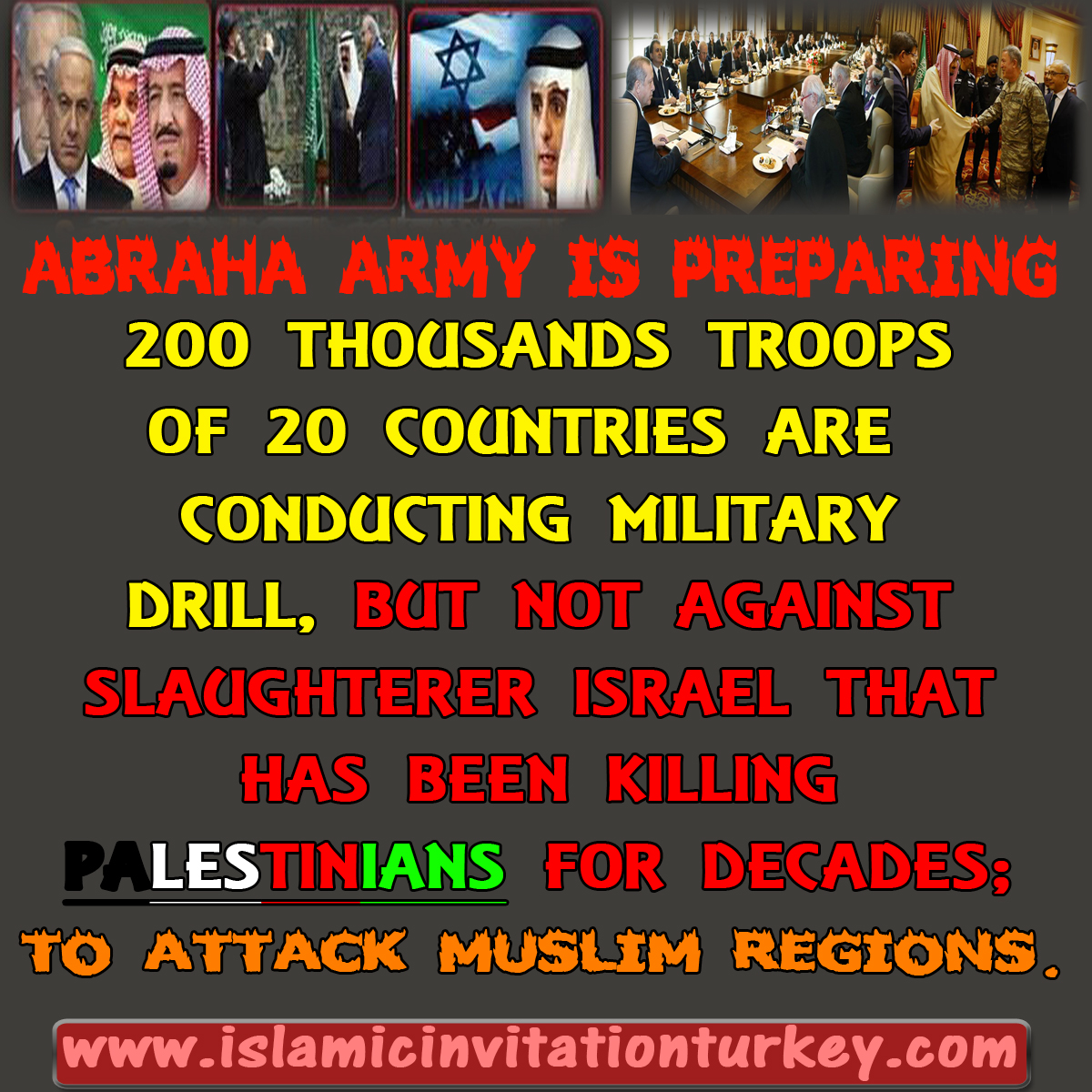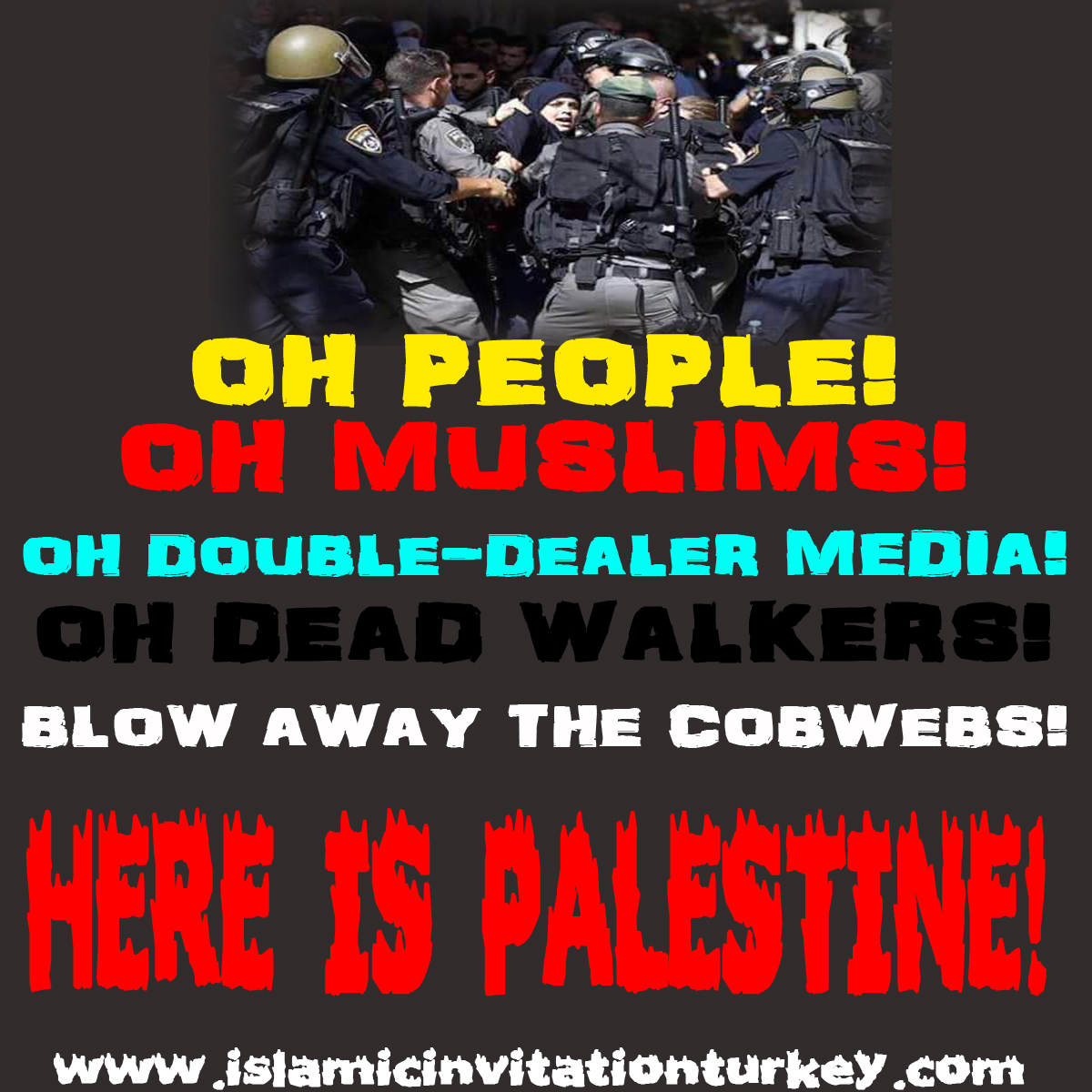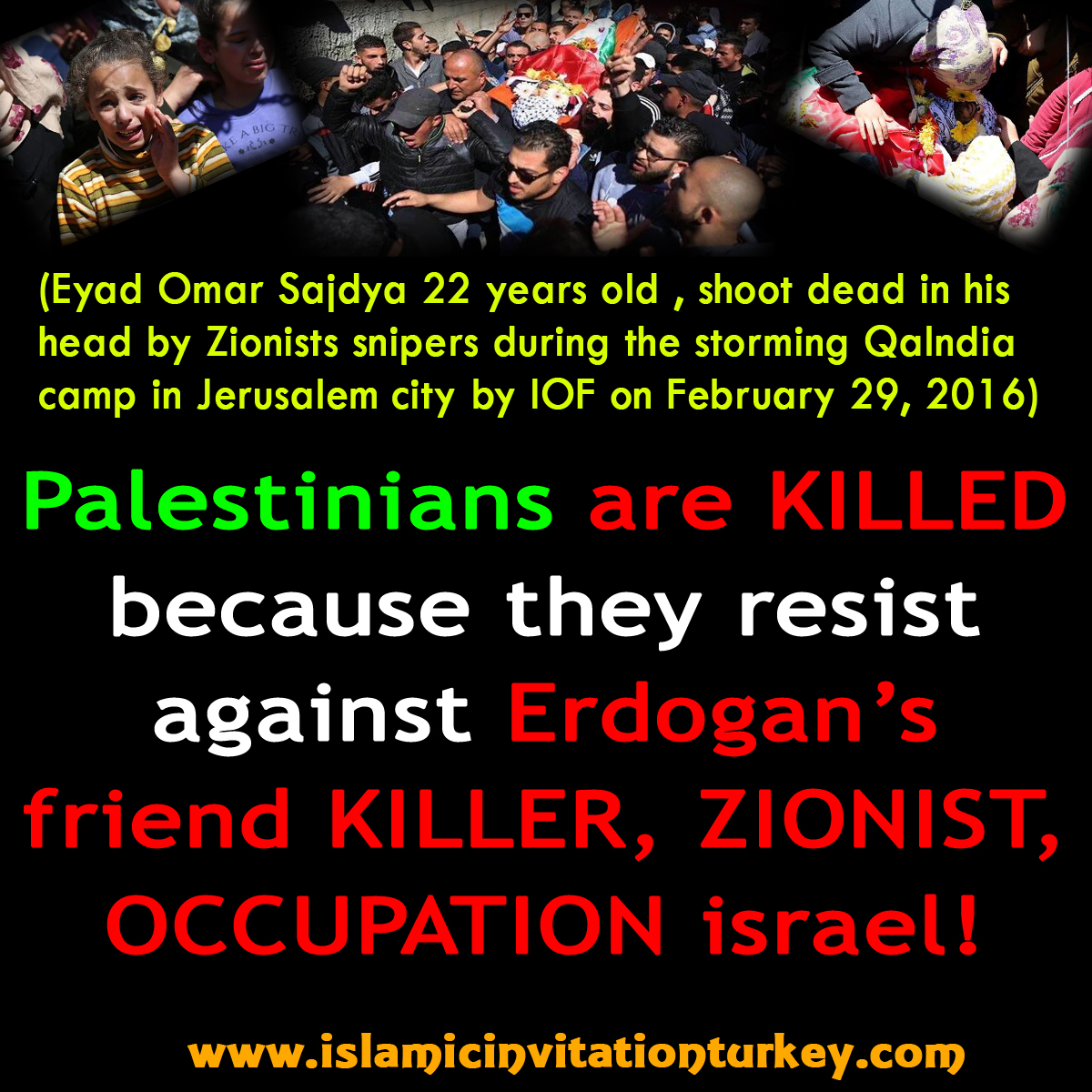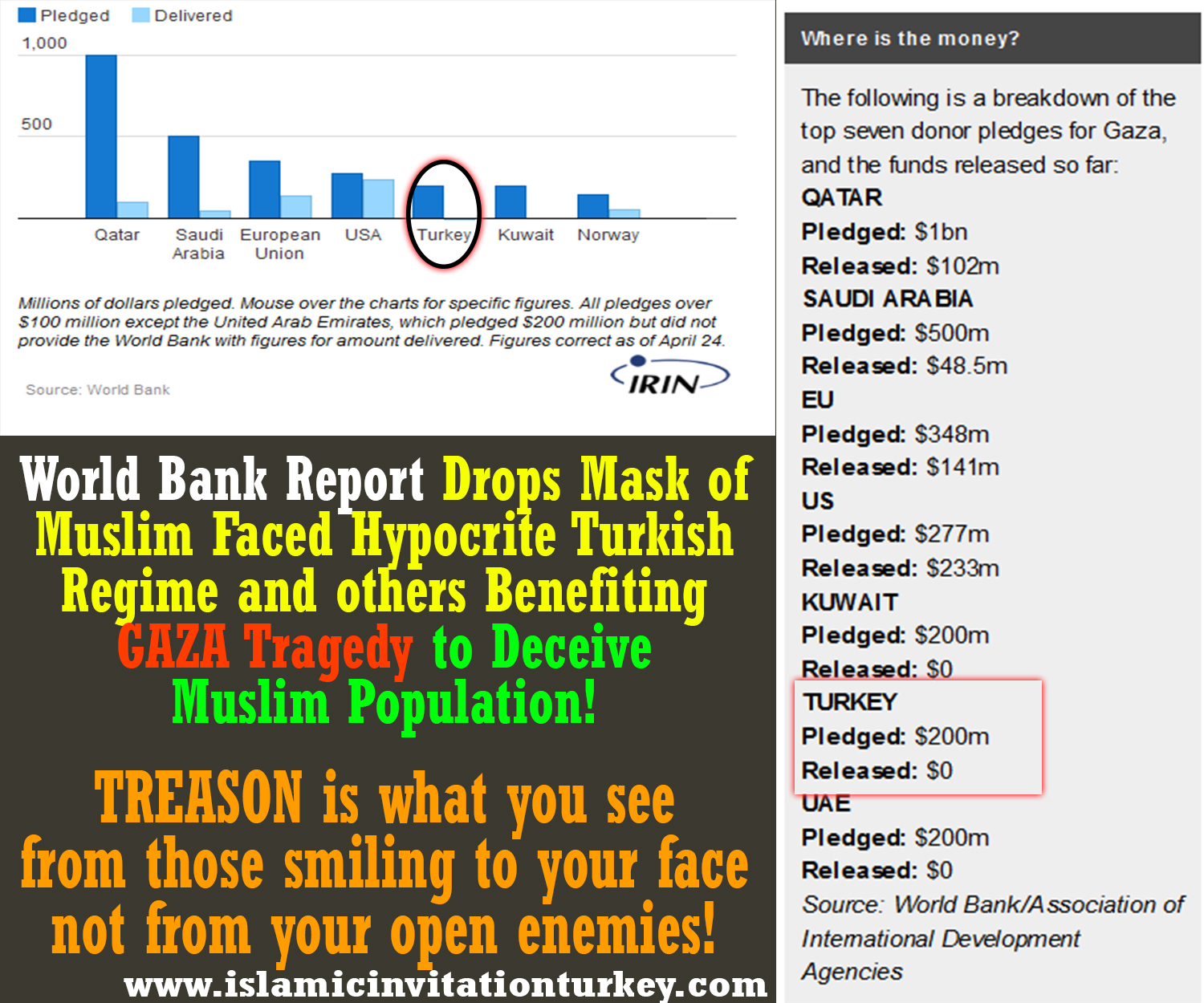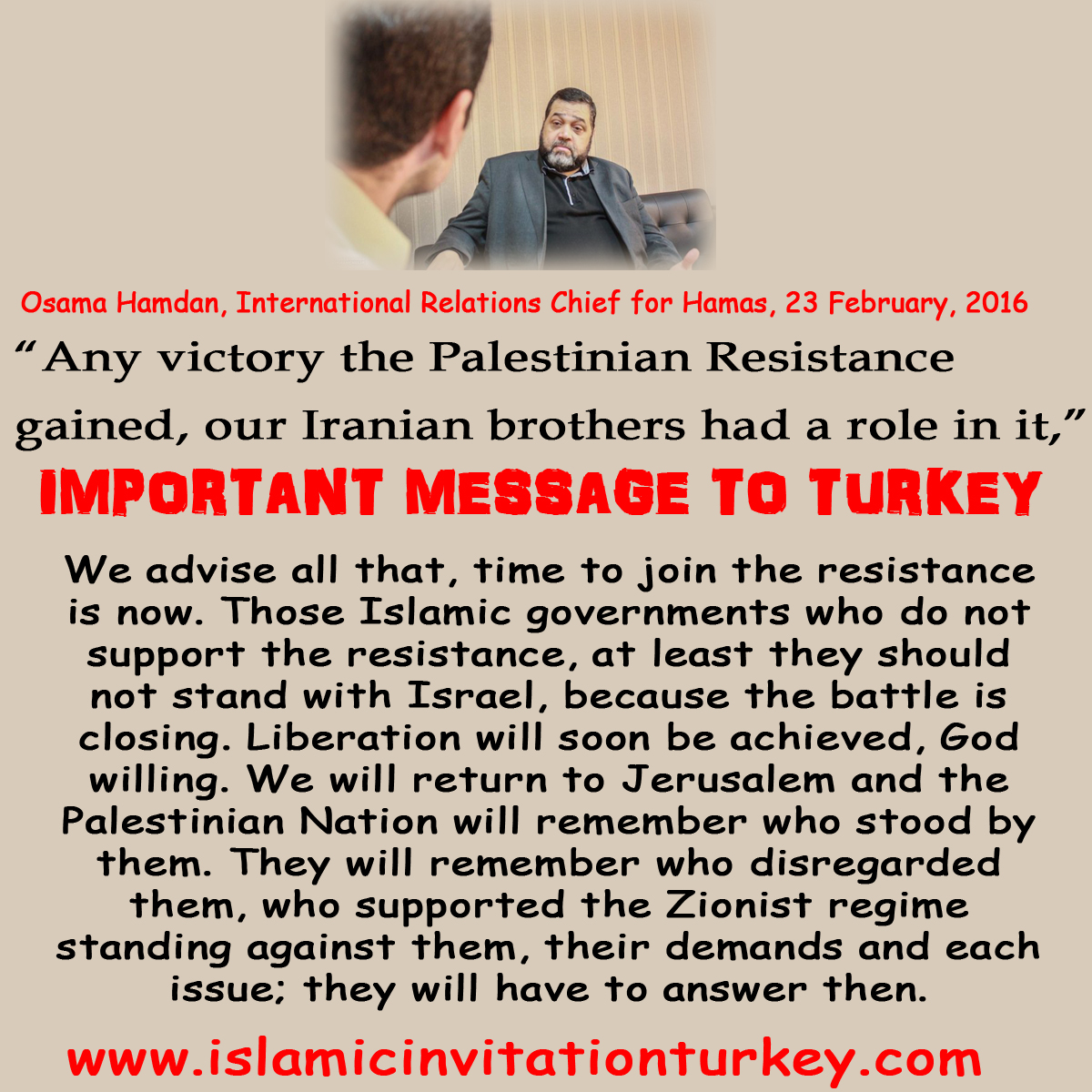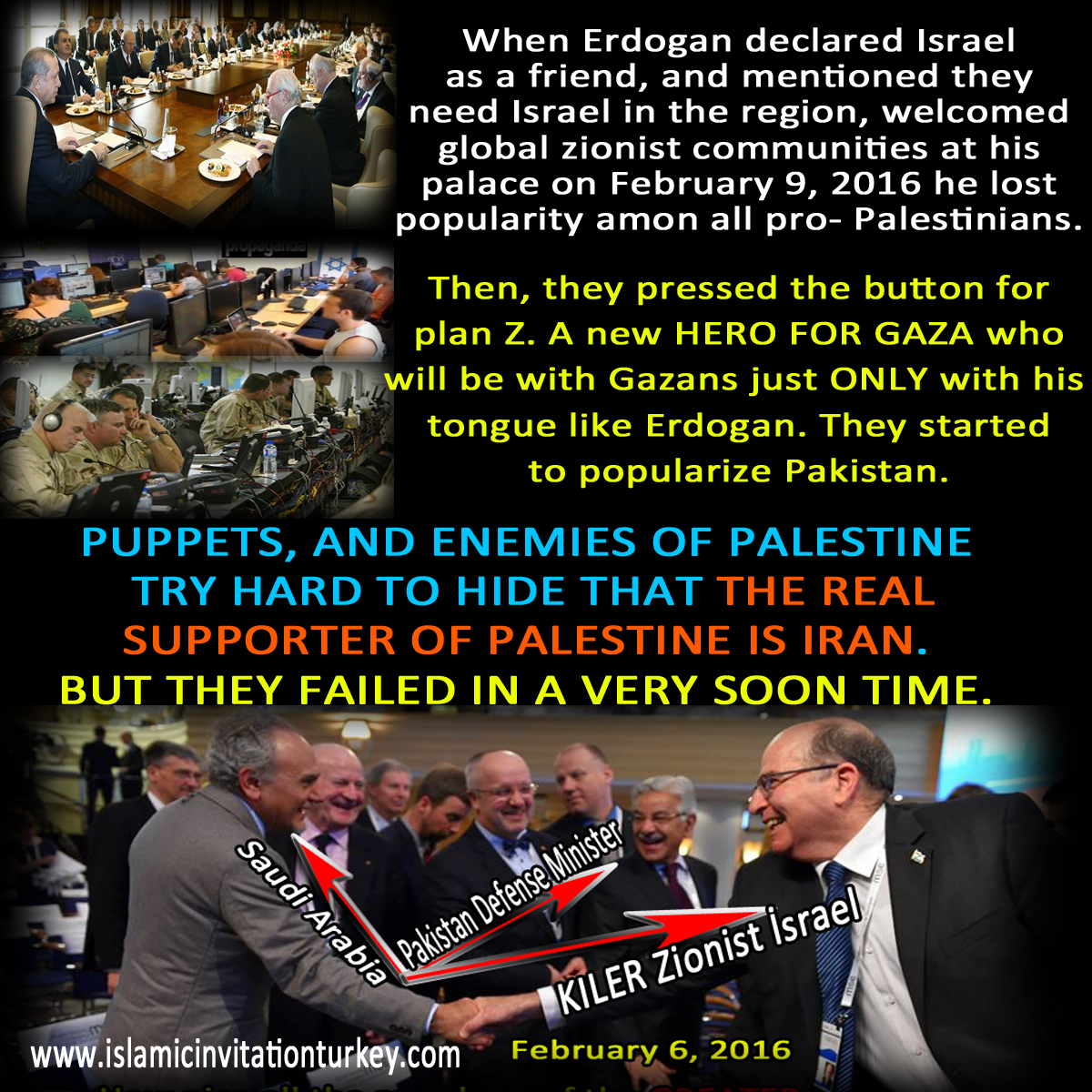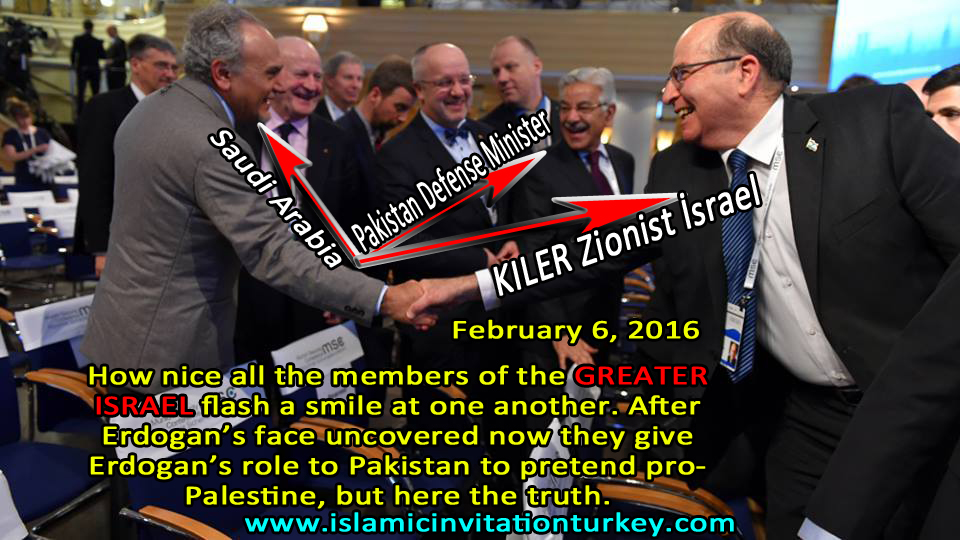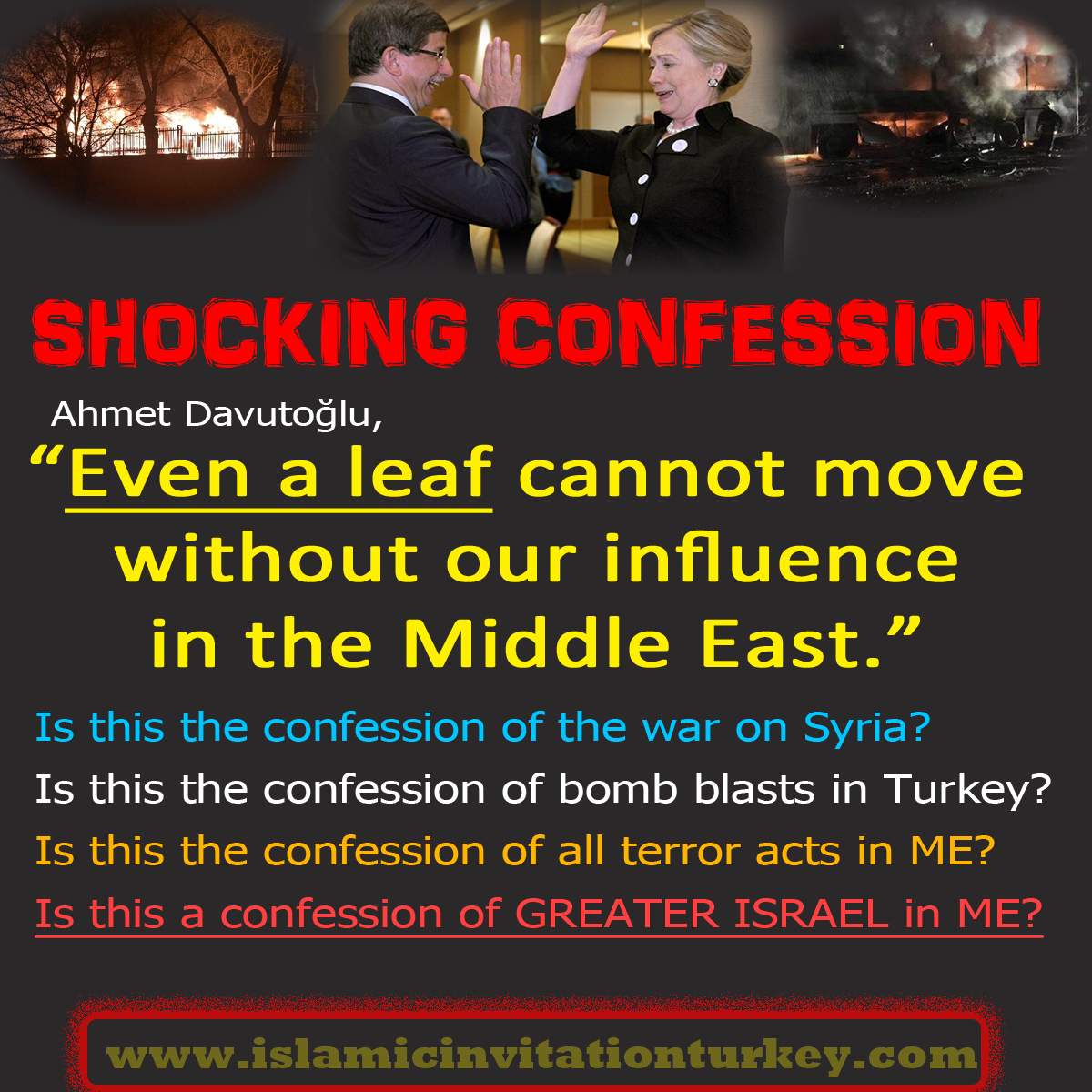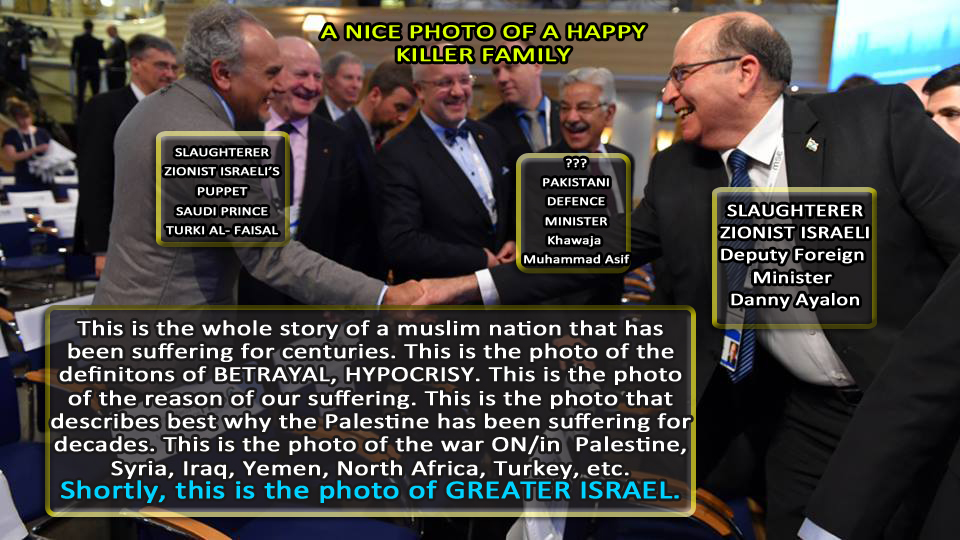 Here the photo with Turkey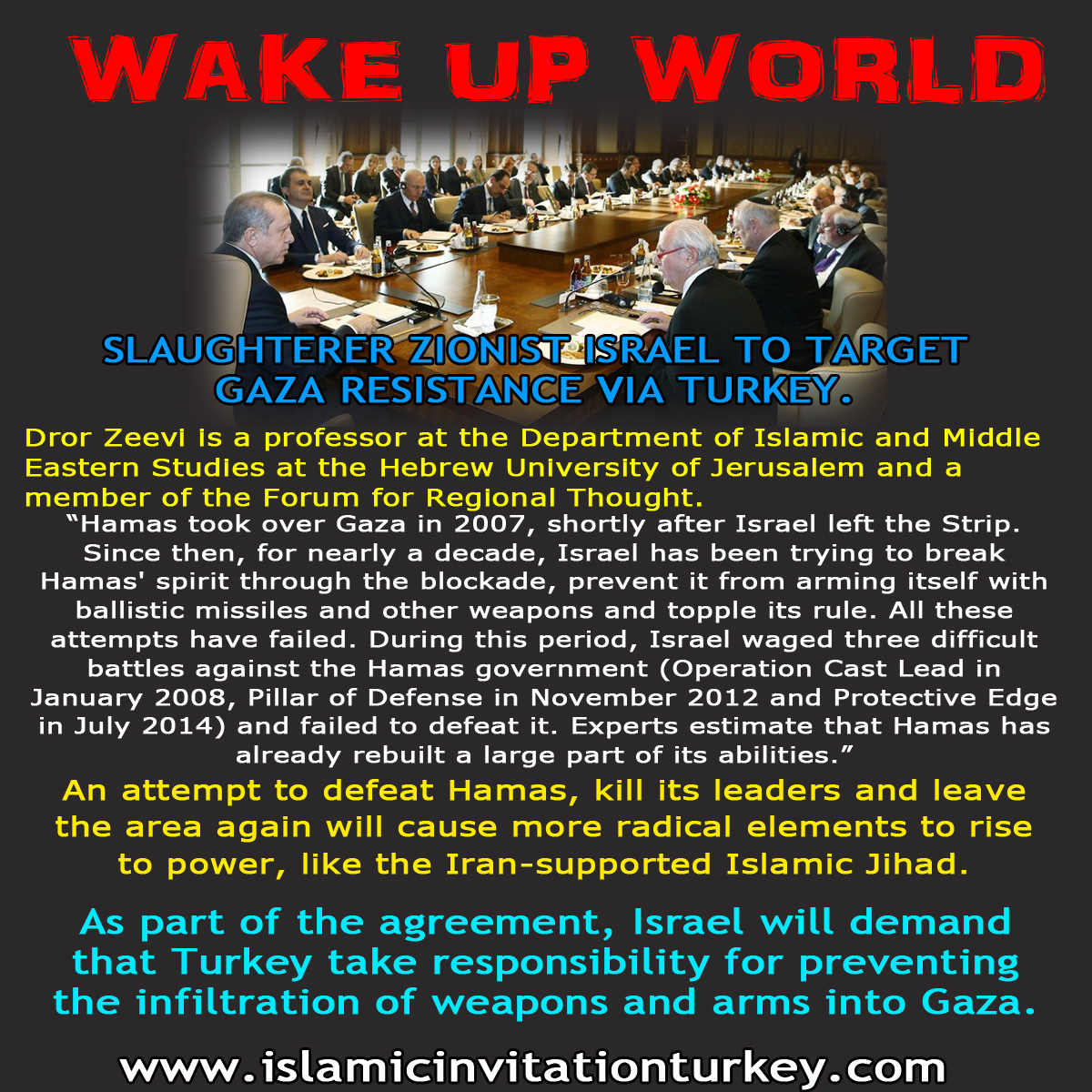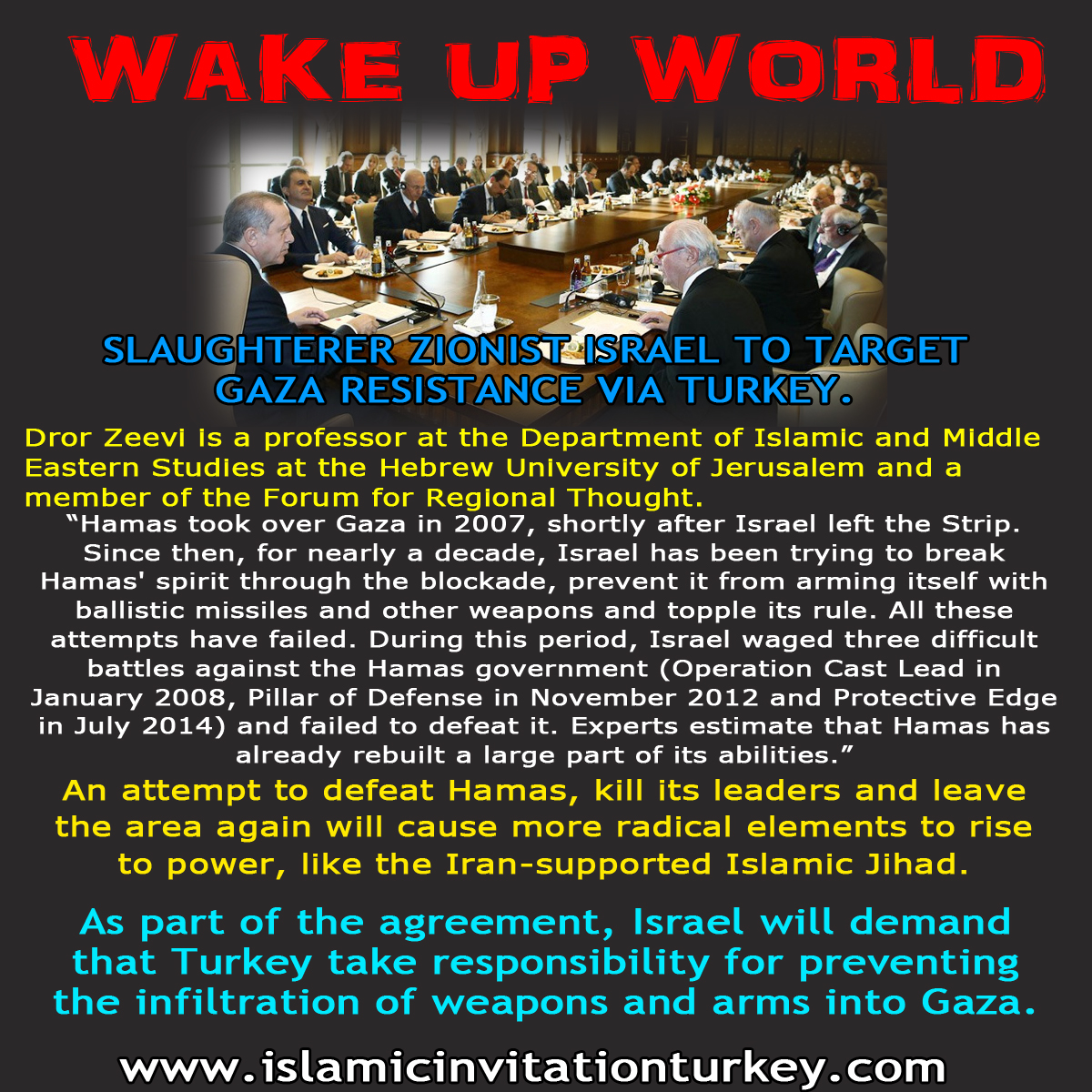 Hamas took over Gaza in 2007, shortly after Israel left the Strip. Since then, for nearly a decade, Israel has been trying to break Hamas' spirit through the blockade, prevent it from arming itself with ballistic missiles and other weapons and topple its rule. All these attempts have failed. During this period, Israel waged three difficult battles against the Hamas government (Operation Cast Lead in January 2008, Pillar of Defense in November 2012 and Protective Edge in July 2014) and failed to defeat it. Experts estimate that Hamas has already rebuilt a large part of its abilities.
An attempt to defeat Hamas, kill its leaders and leave the area again will cause more radical elements to rise to power, like the Iran-supported Islamic Jihad.
As part of the agreement, Israel will demand that Turkey take responsibility for preventing the infiltration of weapons and arms into Gaza, and if it does assume such a responsibility, it will likely be strictly fulfilled.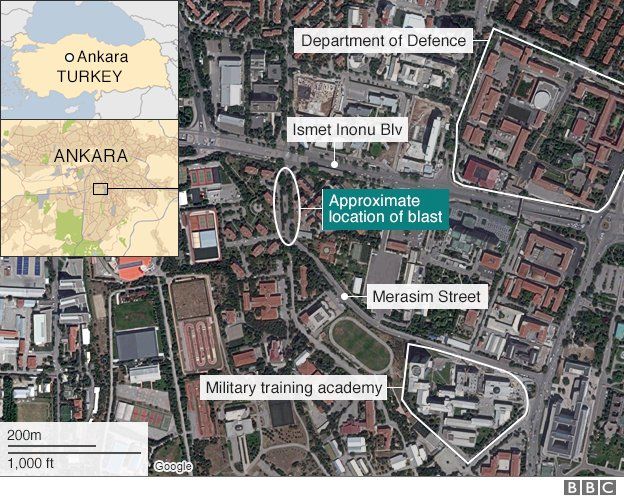 People of Turkey are asking why the bomb blasts in Turkey never target the authorities and how these vehicles are able to enter cities, especially, capital city. Are these blasts organized beforehand to give excuses for an open attack on Syria? It is very interesting that these blasts came after the meeting between Erdogan and global zionist lobbies on February 9, 2016? Does this blast have any links withe the Saudi toops deployment to Turkey?
WHY SOCIAL MEDIA IS SO SLOW IN TURKEY IS ANOTHER UNANSWERED QUESTION? WHAT ARE THEY HIDING FROM PEOPLE? ARE THESE STEPS A KIND OF TEST BEFORE A BIG MASSACRE?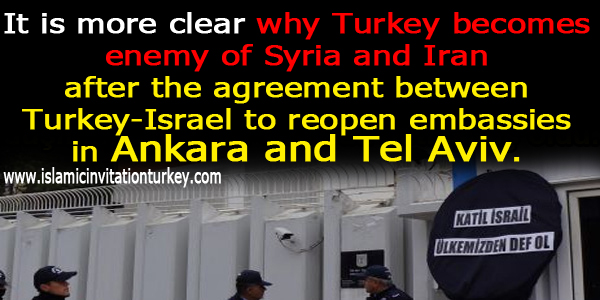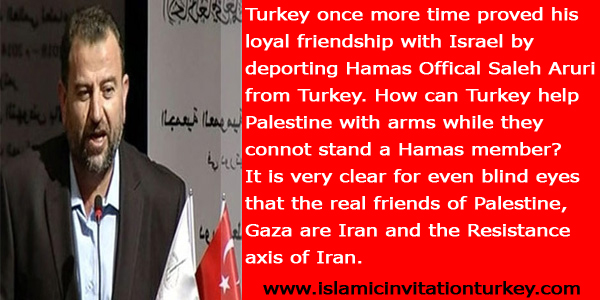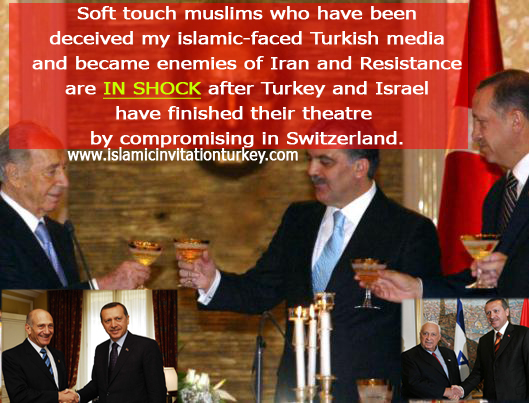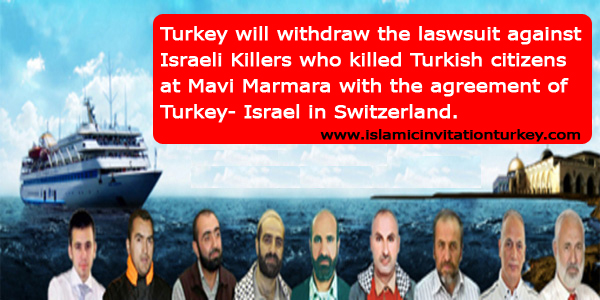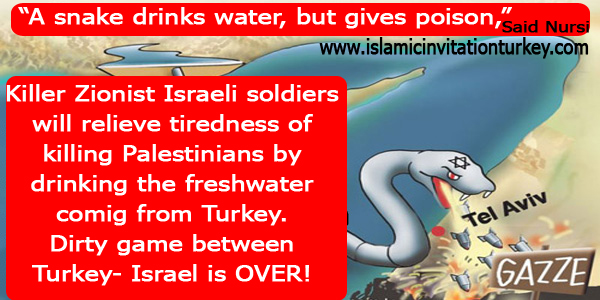 Turkey- Israel theatre OVER- Israeli soldiers to relieve tiredness of killing Gazans by freshwater of Turkey.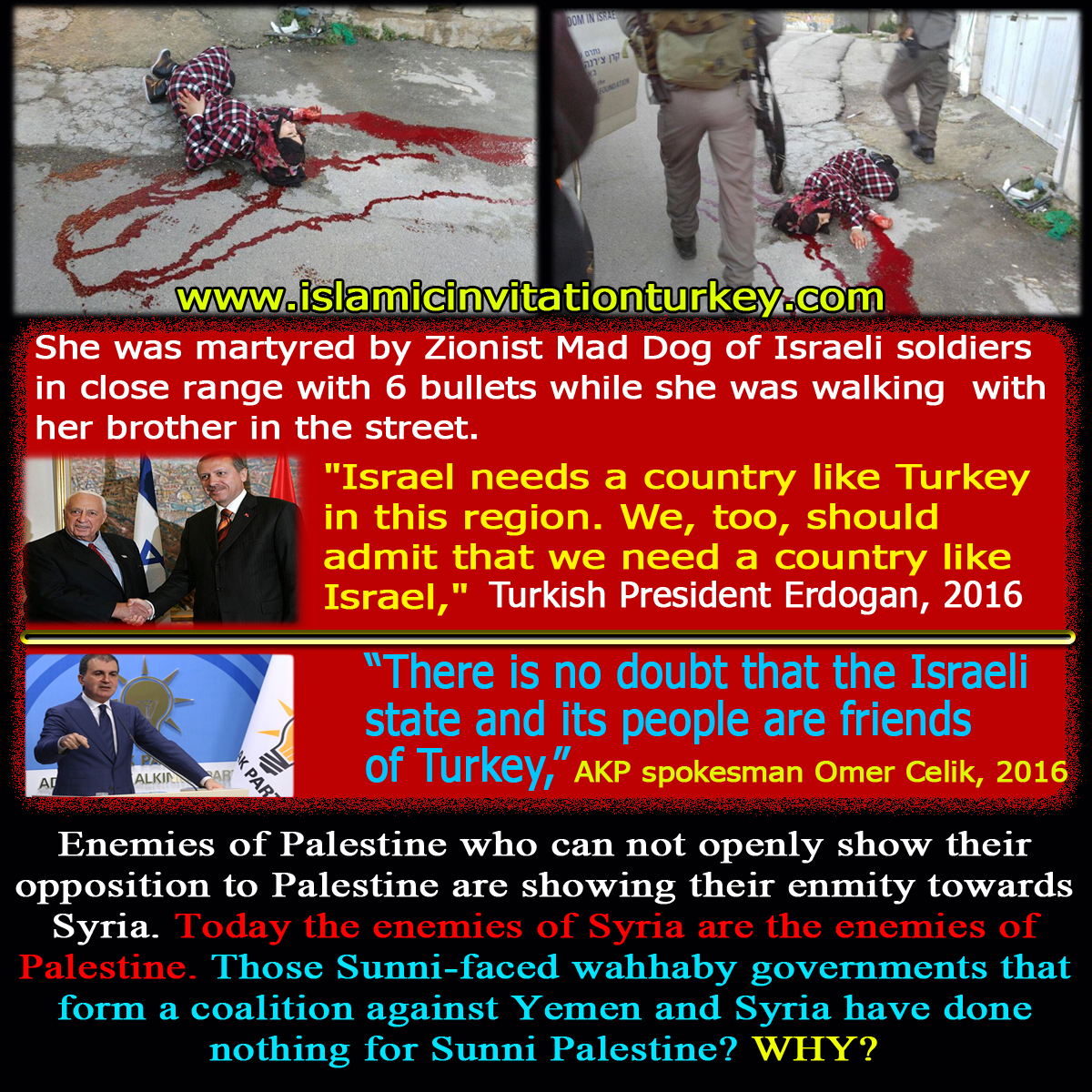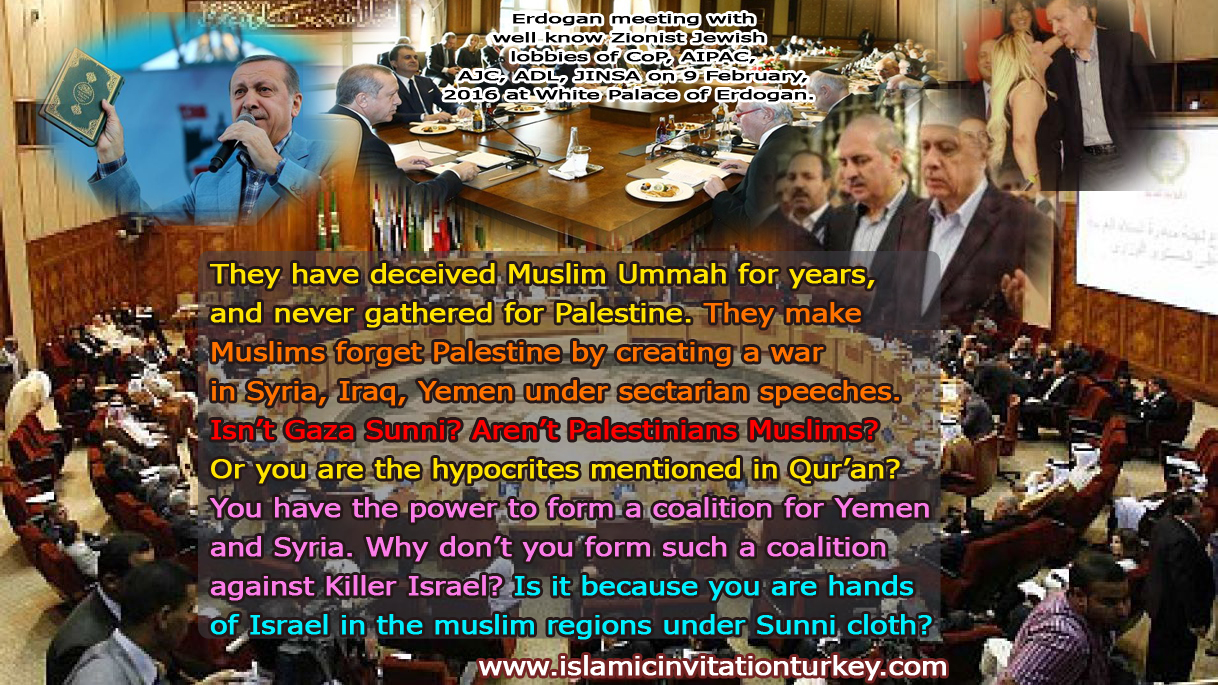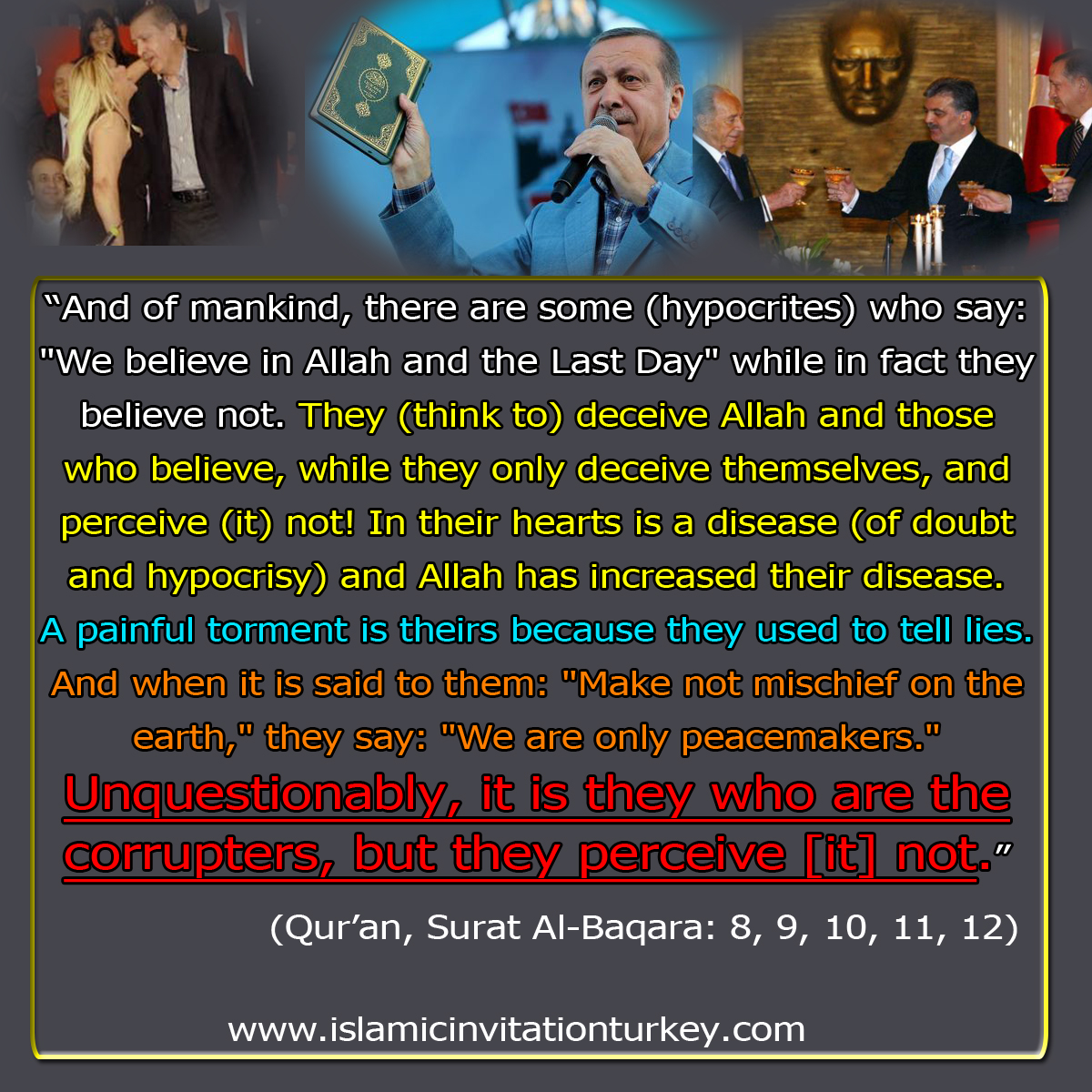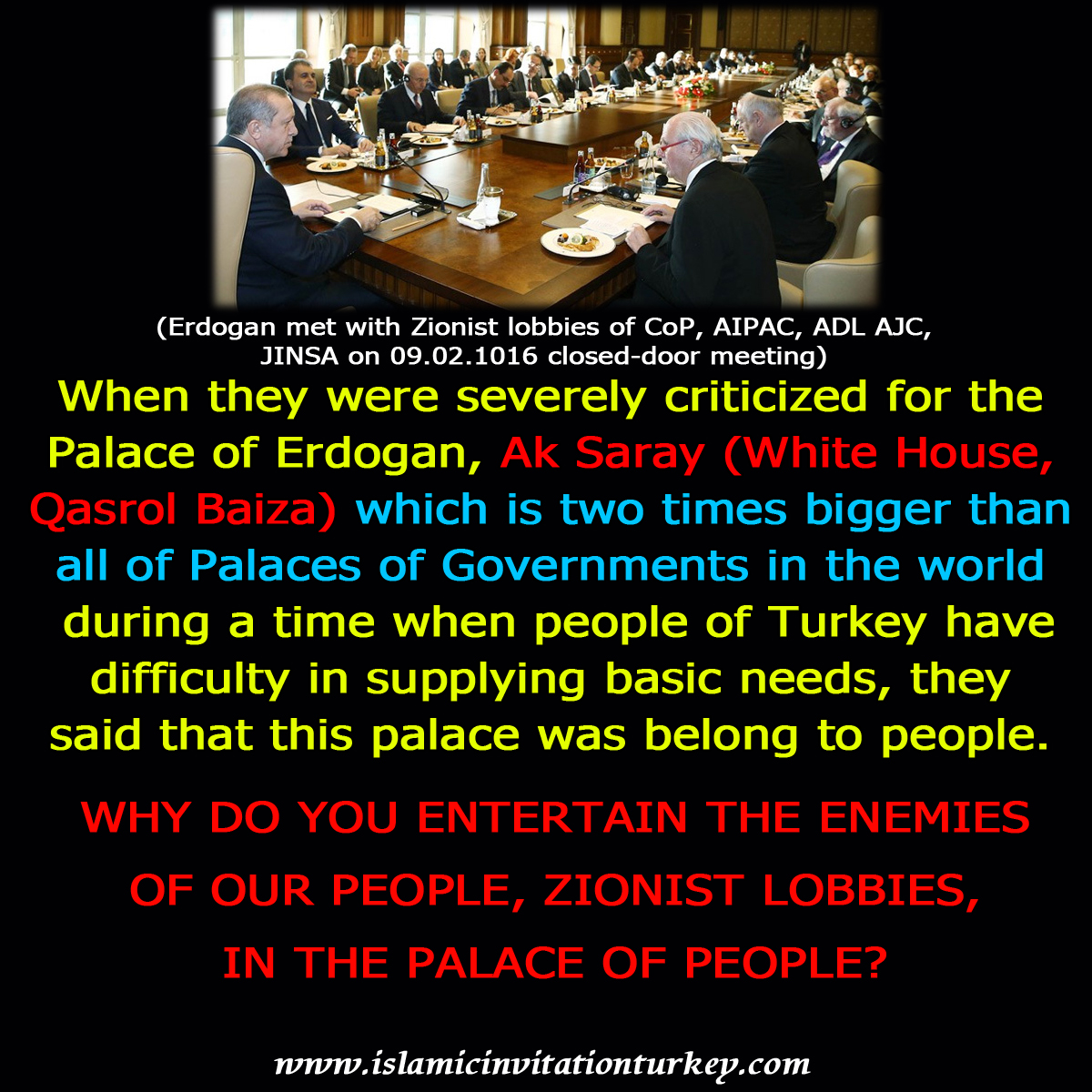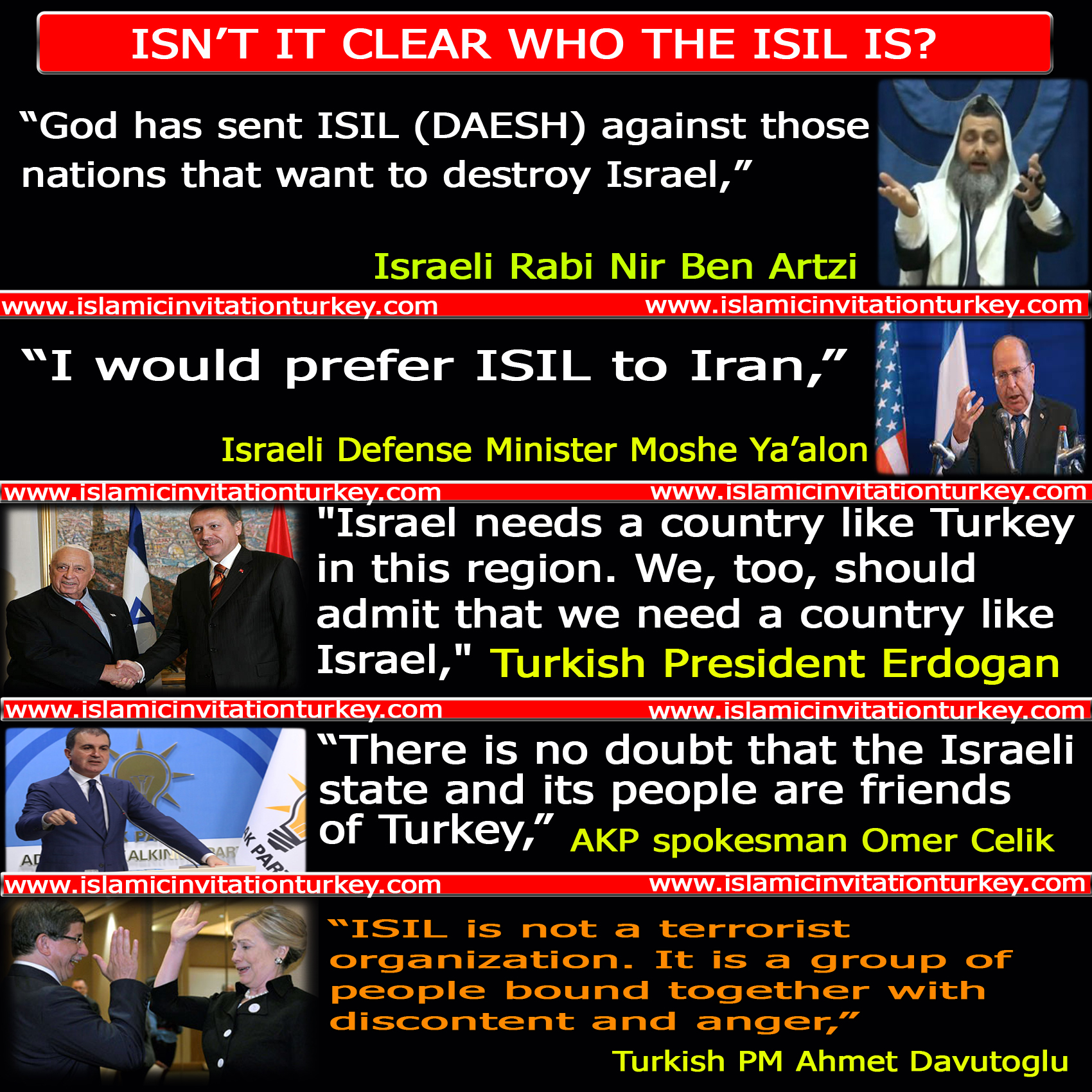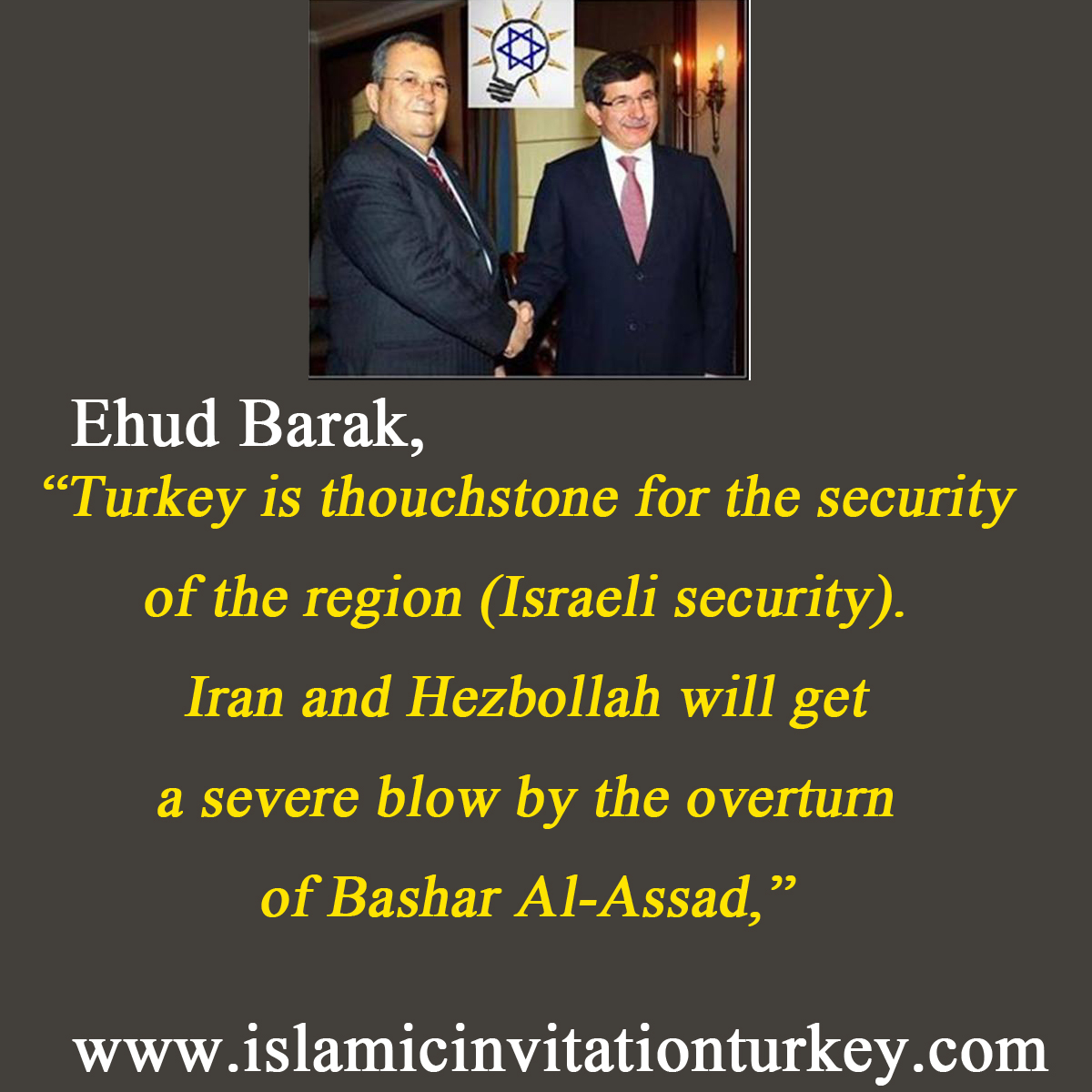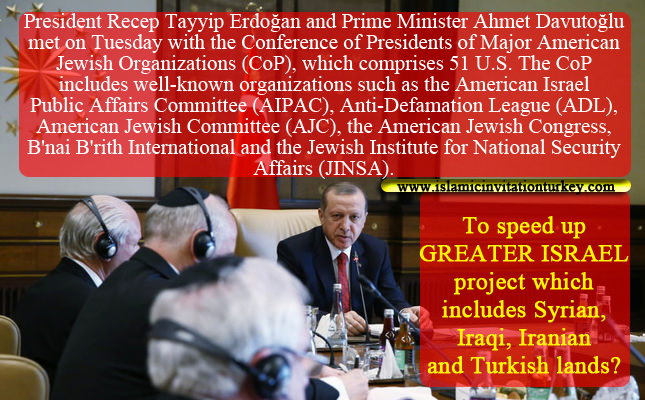 Exclusive- Erdogan stated that they had been informed about the attack on Yemen beforehand. Erdogan, "Turkey has a mission in Middle East. What is that (mission)? We are the one of the co-chair of Greater Middle East and North Africa Initiative. And we are fulfilling our mission." RTE March 04, 2006
The Brutalities and crimes committed by Zionist Saudi regime and supported by Erdogan who says, 'ATTACK REACHED ITS GOAL'
Erdogan, "I think, the military attack that we have been supporting from the beginning seems to have reached its goal and we hope this attack will start the process of political solution,"
For YouTube Link:
Besir ATALAY, the Vice Chairman and Spokesperson of AKP, is confessing how their government supported, established so-called opposition HDP party which is another branch of Zionist Barzani.
Atalay: Er, all studies have been prepared and laws are made for the return of those people who live abroad and in the mountains (reffering to the PKK). A big role is given to HDP (so-called pro-Kurdish Party). HDP was BDP at one time. We (AKP) gave them an efficient role in politics. Actually, they got lots of stick in the beginning during their studies at the Parliament. WE IMPOWERED THEM IN A SENSE.
TURKEY- LEAD SUNNI COALITION BACKED BY ISRAEL

These words belong to Turkish Economy Minister NOT Israeli Economy Minister While Gaza is under attack but…