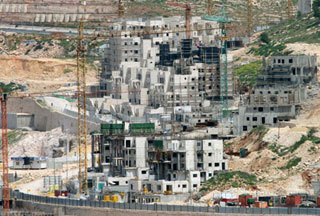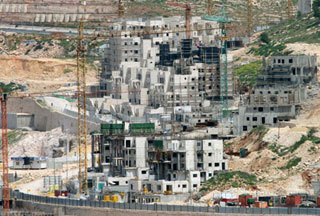 Despite increasing international concerns over Israeli settlement activities Prime Minister Benjamin Netanyahu will authorize construction of 'hundreds of new homes' in the West Bank.
"The prime minister will announce in the coming days the construction of several hundred additional homes and public buildings," Transport Minister Yisrael Katz, a close ally of the hawkish premier, told public radio on Sunday.
Israeli media have also reported that Netanyahu plans to authorize construction of 400 to 600 housing units in the occupied West Bank.
Netanyahu is turning a blind eye to the repeated calls by the global community including its main ally, the US, to halt its settlement expansion in the West Bank.
The EU foreign ministers in a meeting in Stockholm on Saturday also called on Israel to freeze its settlement expansion in the region.
But, EU foreign policy Chief Javier Solana had expressed hope during the meeting that the European states could persuade Israel to change its position.
"The negotiations with Israel have not finished and we have some weeks to go. I hope very much that we'll be able to get a change of that position" on Israeli settlements during the UN general assembly in New York next month, Solana said.
The Israeli indulgence in violating the international regulations by occupying the Palestinian territories has caused a huge outcry in the world.
Meanwhile, Palestinian officials have warned that Israel's refusal to stop the illegal settlement activities can lead to a new "intifada" (uprising) among Palestinians.
Gassan Douglas, the Palestinian Authority official monitoring settler activity in the northern West Bank, said Israel is actually "declaring war on Palestinians by expansion of its settlements in the West Bank."