Palestine
Israel denies Palestine education minister entry into Gaza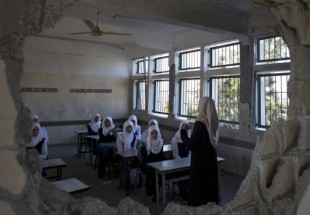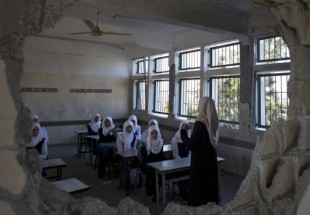 The Israel regime has barred Palestinian Education Minister Khawla al-Shakhshir from entering the blockaded Gaza Strip.
The Tel Aviv regime authorities did not allow al-Shakhshir to enter the besieged area on Sunday.
The Palestinian education minister was expected to take part in the official inauguration of the new school year in the blockaded enclave.
Israel imposes strict limitations on the travel of Palestinians between the West Bank and the Gaza Strip. Reports say that al-Shakhshir had previously submitted an application for entering the besieged area.
The academic year reportedly started in the West Bank late in August. However, schools opened their doors in the blockaded territory after a three-week delay due to the recent Israeli aggression on Gaza.
The United Nations Relief and Works Agency for Palestine Refugees in the Near East (UNRWA) said on Saturday that thousands of school children in the Gaza Strip are unable to start the new academic year in the besieged territory as a result of the Israeli military offensive.
The relief and human development agency's spokesman Adnan Abu Hasna said that around 9,600 students cannot attend school because Palestinian families, whose homes were destroyed during Israel's latest war on the Gaza Strip, have come to seek refuge at three Gaza schools and refuse to leave those schools.
Israel started pounding the Gaza Strip in early July, inflicting heavy losses on the Palestinian land. Almost 2,140 Palestinians, mostly civilians, including women, children and elderly people, were killed in the Israeli onslaught. Around 11,000 others were injured.
The latest Israeli war ended on August 26 with an Egyptian-brokered truce, which took effect after Cairo negotiations.