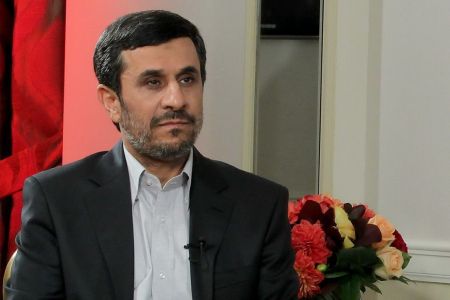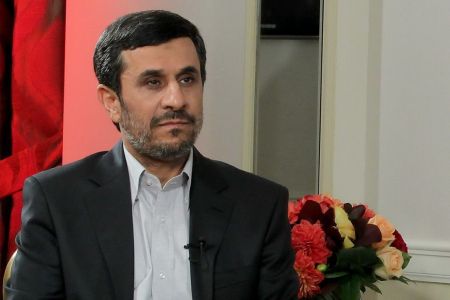 Iran's President Mahmoud Ahmadinejad says the Israeli regime and its allies have drawn up plans to launch attacks on the Islamic Republic but are fearful of the Iranian nation's response.
The United States and Israel have repeatedly threatened Tehran with the "option" of a military strike, based on the allegation that Iran's nuclear work may consist of a covert military agenda.
Iran insists that its nuclear program is entirely peaceful and within the framework of the Nuclear Non-Proliferation Treaty, to which it is a signatory.
In an interview with the Al Jazeera TV network, President Ahmadinejad said that the Iranian nation has no real concerns about such military threats, the website of the Presidential Office reported on Sunday.
However, Israel and its allies are very interested in launching an attack on Iran and inflicting damage on the country, he noted.
He added that Iran has never sought and will never desire nuclear weapons but will continue with the efforts to utilize peaceful nuclear energy to make progress.
The Iranian chief executive said that Iran considers it the right of all nations to use nuclear energy for peaceful purposes according to international regulations, but the US government and its allies, who are only pursuing ways to save Israel, speak of threats to Israel's security immediately when a nation takes steps towards progress in order to prevent those people from progressing.
In response to a question about the possible concern of certain regional countries about Iran's nuclear program, Ahmadinejad said nuclear experts from the Persian Gulf littoral states can inspect the Islamic Republic's nuclear power plants.
"Iran is the only country whose details regarding its nuclear activities have been released to the media in clear violation of provisions of the International Atomic Energy Agency (IAEA)," said the president, reiterating that "through such illegal disclosures (by the IAEA), a number of our nuclear scientists have been martyred by Zionist (Israeli) elements.
Iran's nuclear activities are quite transparent and under the IAEA surveillance, the Iranian president pointed out.
"However, we regret that the IAEA has looked blindly at thousands of the atomic bombs possessed by the US and the Zionist regime (Israel) while this international body carries the responsibility of eliminating nuclear weapons," Ahmadinejad concluded.
Iranian nuclear physicist Professor Massoud Ali-Mohammadi, a lecturer at Tehran University, was killed when an explosive-laden motorbike was blown up with a remote-controlled device near the professor's home in northern Tehran on January 12, 2010.
Also on November 29, 2010, unidentified terrorists detonated bombs attached to the vehicles of university professors Majid Shahriari and Fereydoun Abbasi. Professor Shahriari was killed immediately, but Dr. Abbasi and his wife survived the attack with minor injuries.
Upon comprehensive investigations, Iran's Intelligence Ministry said it had dismantled an Israeli network comprising of Israeli-trained spies and terrorists, and arrested the main perpetrators in connection with the assassination of Ali-Mohammadi.
The Iranian Intelligence Ministry revealed that the Israeli intelligence service, Mossad, had used bases in certain European and non-European countries as well as Iran's neighboring states in an attempt to achieve its inhuman and non-Islamic goals.