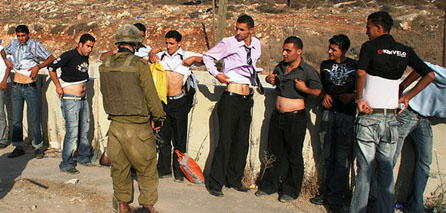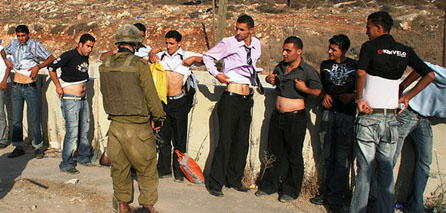 Israeli occupation forces (IOF) erected today military checkpoints at the north of Hebron city, in the West Bank.
Local sources said that Israeli soldiers stopped citizens' cars for hours. They searched them carefully and verified their ID cards.
In addition to, IOF raided Bait Omer and Yonis area in Hebron, the sources added.
In Bethlehem, IOF erected a military checkpoint at the entrance of Al-Jba village where they stopped the citizens for hours.
Israel erects more than 500 military checkpoints in the West Bank where they used to stop the citizens and verify their ID cars searching for what they call "wanted Palestinians".