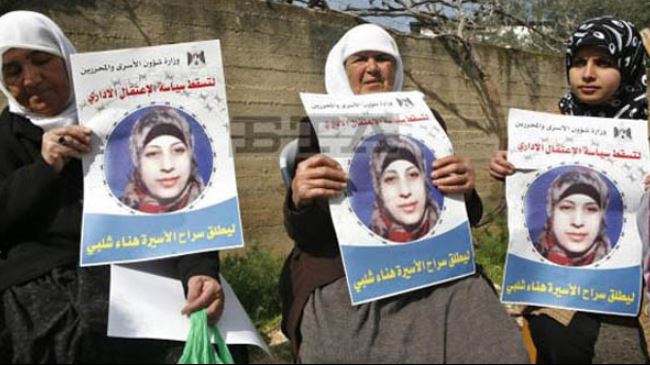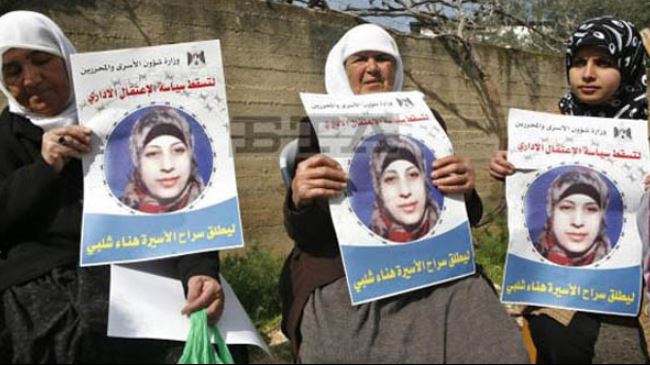 Two female Palestinian prisoners have been released from the Israeli regime's custody, but 18 others are still behind bars, a human rights organization says.
The Ahrar Center for Detainee's Studies and Human Rights reported on Friday that the Tel Aviv regime recently freed Alaa Abu Zeitoun and Reem Hamarsha from the occupied West Bank cities of Nablus and Jenin.
The rights body added that 18 female Palestinians, including a 16-year-old girl, are still held in Israeli jails.
The female detainees are facing difficult conditions in Israeli prisons, said the rights group, adding that the Tel Aviv regime denies the women the right to visit their families.
According to the report, around 7,000 Palestinian inmates, including some 250 children, are currently being held in 17 Israeli prisons and detention camps. About 500 of the detainees are also imprisoned under administrative detention orders.
Administrative detention is a sort of imprisonment without trial or charge, allowing the Israeli regime to incarcerate Palestinians for up to six months. The detention order can be renewed for an indefinite number of times.
Human rights groups often criticize Israeli prison authorities for rampant rights abuses in jails and reports of mysterious deaths of inmates in custody.