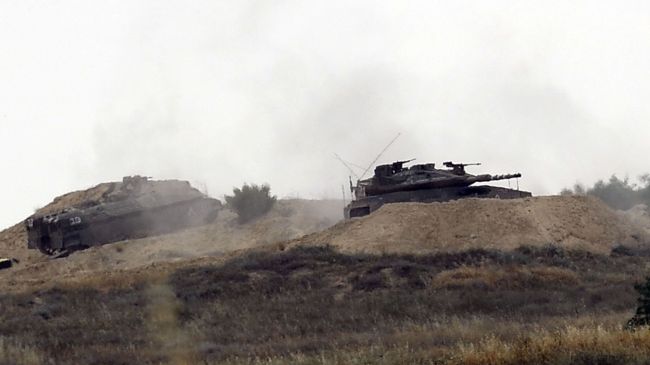 A Palestinian woman has been killed in an attack carried out by Israeli soldiers on the southern Gaza Strip.
Hamas Health Ministry said the body of the 57-year-old Amena Atiyyeh Qdeih was found Saturday morning near the border village of Khazaa east of the city of Khan Younis.
The ministry added that the woman was "killed by gunfire from the Israeli army."
On Friday, an Israeli drone fired a rocket on a farmland near the city of Beit Hanoun with no immediate reports of injuries or material damage.
The attack was carried out after a Palestinian was shot and injured by Israeli troops in the east of the town of Beit Lahia in northern Gaza.
Israel often targets Palestinians in the Gaza Strip, claiming the assaults are in retaliation rocket attacks from by Palestinians. However, Hamas that controls the territory has often denied involvement in such attacks.
Gaza has been blockaded since June 2007, a situation that has caused a decline in the standards of living, unprecedented levels of unemployment, and unrelenting poverty.
The Israeli regime denies about 1.7 million people in Gaza their basic rights, such as freedom of movement, jobs that pay proper wages, and adequate healthcare and education.
In November 2012, Israel launched an eight-day war on Gaza. Over 160 Palestinians were killed and some 1,200 others were injured in the offensive.