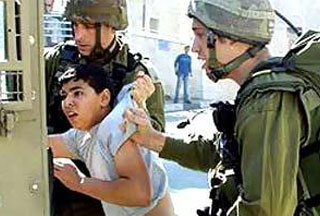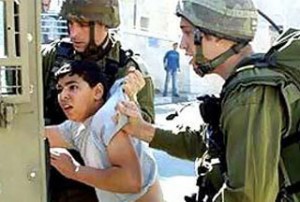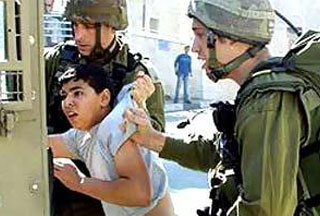 The media liaison at the Palestinian ministry in charge of prisoners' affairs says that Israel is currently holding captive more than 370 child detainees; all under the age of 18.
"Child detainees are sent to courts that prosecute cases of adult detainees. This is a flagrant violation of International Law. Dozens of detained Palestinian children undergo a series of harsh trials under a legal system that treats them the same as apprehended adults," Riyadh al-Ashqar told the official Hamas-run Al-Aqsa TV network on Monday.
Al-Ashqar went on to note that the child detainees are not immune to 'egregious abuses', adding mistreatment and torture in Israeli detention facilities are not uncommon.
He also called on the Geneva-based International Committee of the Red Cross (ICRC) and humanitarian organizations across the globe to intervene, to stop Israeli brutalities against underage Palestinian prisoners.
Many of the Palestinian children in Israeli jails are arrested for nothing more than throwing rocks at heavily-armed Israeli troops and armored personnel carriers, the Palestinian Center for Defending Prisoners reported in early April.
The prison authorities place eight to ten children in a four meter square room, and routinely vilify them, put them under psychological pressure at every turn and even molest some of the children, the report added.