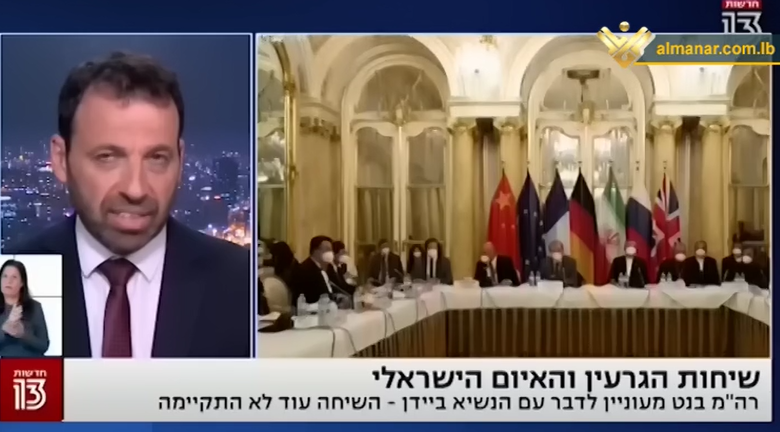 As the Israeli officials escalated their rhetoric in light of the resumption of the nuclear talks between Iran and the world powers, the enemy's media reflected the case of panic across the Zionist circles.
In this regard, Maariv newspaper indicated that 'Israel' views any progress in the nuclear negotiations as a terrifying nightmare.
The Zionist PM Naftali Bennett called on the entity's allies to quit any deal with Iran, and the enemy's foreign minister Yair Lapid alleged that the Islamic Republic will deceive the whole world and develop nuclear weapons.
Meanwhile, Haaretz newspaper warned that 'Israel' does not have the capabilities to strike the Iranian nuclear program, denying all the enemy officials' statements about Tel Aviv's military choice against Tehran.
The former commander of the Zionist air force, Amir Eshel, confirmed that the 'Israel' had not prepared itself to carry out any military attack on Iran.
Source: Al-Manar English Website