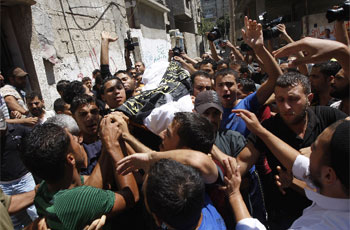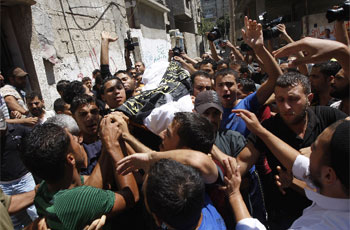 At least six people have been killed in Israeli attacks against the coastal sliver in the past 24 hours, medical sources in the Gaza Strip said.
Israel continued its attacks on the beleaguered Gaza Strip on Thursday morning, when its warplanes pounded a sports hall in the northern town of Beit Lahiya, killing a civilian and wounding another 20.
Hours later, a civilian critically wounded in Beit Lahiya died due to the severity of his injuries.
Tel Aviv has threatened more attacks on the Gaza Strip, which has been under an all-out Israeli siege tightened since 2007.