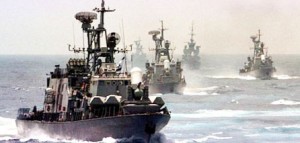 The number of Palestinians recently killed by Israeli forces has risen to six after two more bodies washed up to the shore off the coast of Gaza.
Head of Gaza Emergency Services Muawiya Hassanein told AFP on Tuesday that the bodies of the two Palestinians were collected by local medics.
The two men, in their 20s, had each been shot in the head.
Earlier on Monday, the bodies of four Palestinians were washed up to the shore near the Gaza Strip city of Zahraa.
The bodies reportedly belonged to Palestinian fishermen who were targeted by Israeli naval patrols.
Tel Aviv confirmed the shooting, claiming the men came under fire by Israeli forces when they were spotted wearing diving suits.
The deaths come as Israel has attracted fierce global criticism over its deadly attack on the Gaza-bound Freedom Flotilla aid convoy, during which at least 20 activists were killed and dozens others wounded.