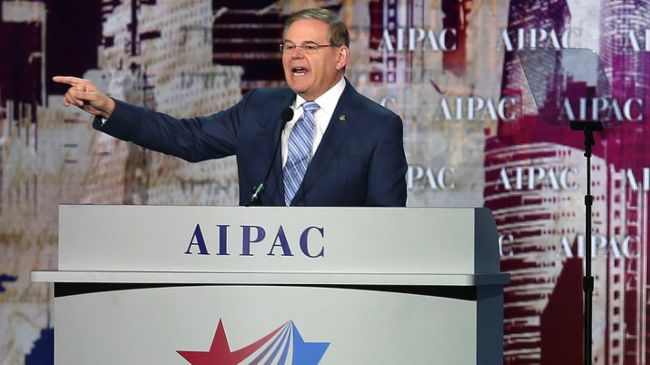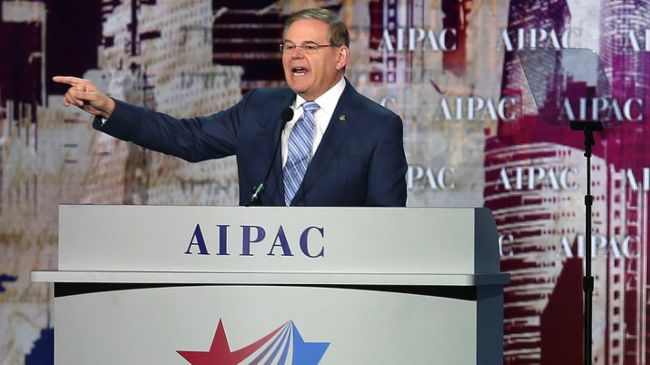 The Israeli lobby's efforts to pass a new sanctions bill against Iran have stalled in the US Senate, according to reports.
The sanctions legislation was introduced by Sens. Mark Kirk (R-Ill) and Robert Menendez (D-NJ) last month and has gathered 59 cosponsors in the 100-member upper chamber.
Republicans overwhelmingly support the measure. So far 16 Senate Democrats have broken with President Barack Obama who has threatened to veto the bill if it passes Congress.
However, despite insurmountable pressure from the American Israel Public Affairs Committee (AIPAC), Democratic leaders have yet to agree to bring the measure to the floor, the Inter Press Service reports.
Senate Majority Leader Harry Reid, who controls the floor calendar, has for now backed away from a previous commitment to permit a vote on the bill sometime over the next few weeks.
As a result, the powerful pro-Israel lobby is now reportedly hoping to get Republicans in the House of Representatives to take up the Senate version of the bill this month to pressure the Senate to act, according to IPS and Roll Call.
The House overwhelmingly passed its own sanctions bill against Iran last year, but that was before diplomatic efforts yielded an interim agreement with Tehran over its nuclear energy program. Iran and world powers, including the US, struck a nuclear accord in Geneva on November 24.
"Up until this week we wanted to hold firm," a GOP source told Roll Call. "But we think if we get that done in the House, that adds to the momentum and it can get to the president's desk."
The White House has cast the anti-Iran efforts in stark terms, saying that the passage of fresh sanctions would represent a "march toward war" and challenging those members of Congress who support the bill to acknowledge that they favor military action against Iran.