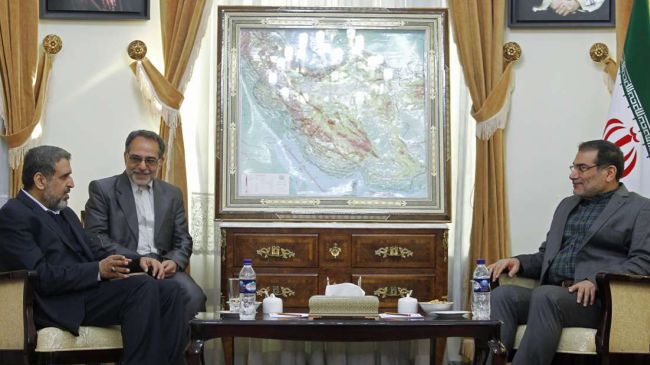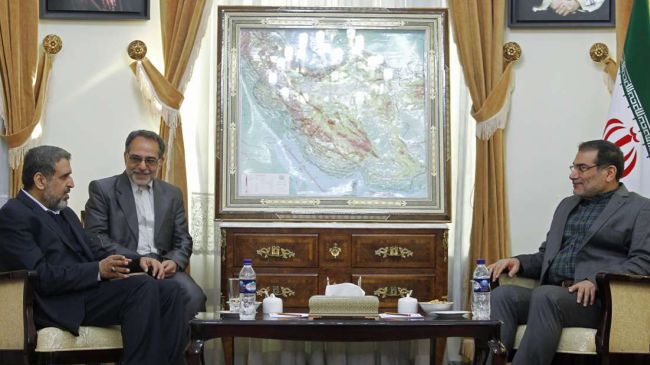 Secretary of Iran Supreme National Security Council Ali Shamkhani has voiced Tehran's support for the anti-Zionist resistance movement, saying the 'Israeli regime is the main threat to regional stability and peace.'
Shamkhani made the remarks in a meeting with Secretary-General of the Islamic Jihad Movement of Palestine Ramadan Abdullah Mohammad Shalah in Tehran on Saturday.
He also hailed the resistance of the Syrian people and government against foreign plots and terrorist groups fighting in the country, saying it was an important lesson for the resistance front.
"The Islamic resistance front will emerge more powerful than [ever] before, in the fact of threats," he added.
The Iranian official also called on regional countries to be vigilant against Israeli threats. He also expressed hope that the Islamic Jihad Movement of Palestine would maintain its unity to defend the rights of Palestinians.
Abdullah, for his part, accused Israel of committing human rights violations against Palestinians in the Gaza Strip, saying Palestinians are suffering from lack of food, electricity and medicine due to the Israeli blockade of the coastal enclave.
Gaza has been blockaded since June 2007, a situation that has caused a decline in the standards of living, unprecedented levels of unemployment, and unrelenting poverty.
The apartheid regime of Israel denies about 1.7 million people in Gaza their basic rights, such as freedom of movement, jobs that pay proper wages, and adequate healthcare and education.
Over 160 Palestinians, including women and children, were killed and about 1,200 others injured in Israel's eight-day offensive against the coastal enclave, which ended on November 21, 2012.