Palestine
israel only for Jewish people: Racist Butcher Netanyahu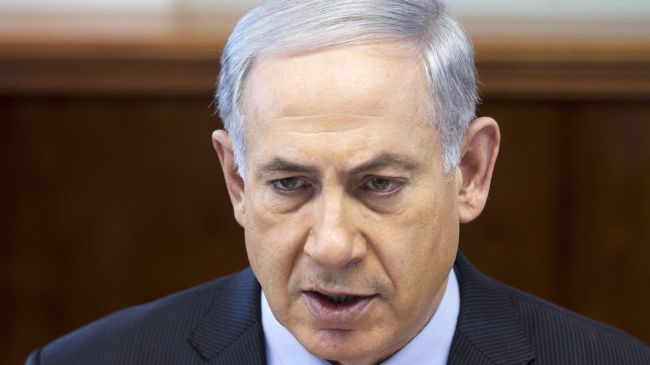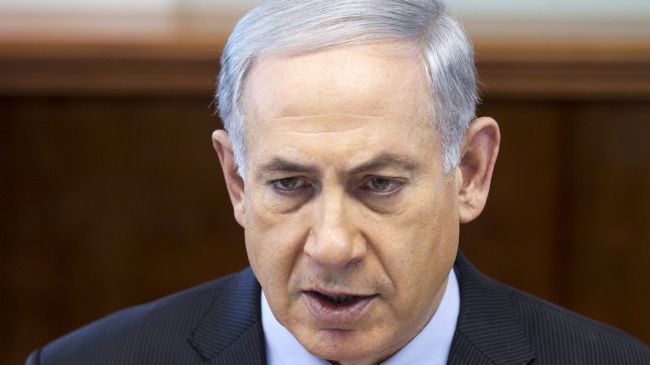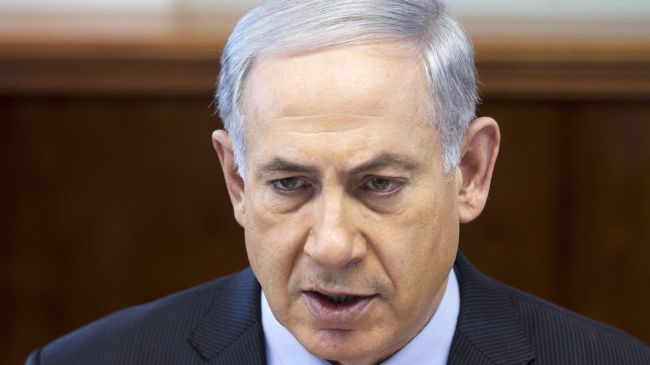 Israeli Prime Minister Benjamin Netanyahu has proposed legislation that would change Israel's basic laws to define it as the home of the "Jewish people" only.
Netanyahu told a cabinet meeting on Sunday that the draft basic law is meant to clarify that Israel is "the nation state of the Jewish people."
Israel "provides full equal rights, individual rights, to all its citizens, but it is the nation state of one people only – the Jewish people – and of no other people. And therefore, in order to bolster the status of the state of Israel as the nation state of the Jewish people, I intend to submit a basic law that will anchor this status," he said.
Netanyahu stressed that the move is vital as Israel's legitimacy is "under a constant and increasing assault from abroad and at home."
The Israeli prime minister first proposed the issue last week, drawing criticism from his political rivals, including Justice Minister Tzipi Livni, who voiced opposition to any law that gives "superiority" to the Jewish nature of Israel over its democratic values.
Palestinians fear that the move would prompt discrimination against Israel's Arab minority and contradict any right of return for the Palestinian refugees from wars fought since 1948 to the occupied territories.
Mohammad Barakeh, an Arab lawmaker from the left-wing Hadash party, said he was surprised by Netanyahu's intention.
"I have been following Netanyahu's actions in the peace talks. I know he doesn't want peace and wants to put a spanner in the works. But he's gone too far with this," he said.
Recent figures show that 20.7 percent, or 1,694 million, of residents in the occupied Palestinian territories are Arabs and 4.3 percent, about 345,000, are non-Arab Christians or people of other religions, excluding Jews.
Some 75 percent of the residents in the occupied Palestinian lands are Jewish, with most of them having moved to the occupied territories from many countries since Israel came into existence on the Arab lands in 1948.