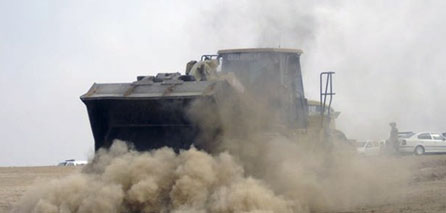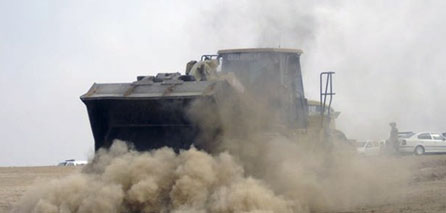 For the fifth straight time in the last few weeks, Israeli Lands Authority (ILA) demolition crews accompanied by a large fleet of Israeli police took down Monday morning tin homes in the Negev desert village of Araqib under the pretext of not having licenses.
Israel radio reported that clashes took place amid the demolition operation. Secretary of the Democratic Front for Peace and Equality, Ayman Odeh, who was present at the scene, was detained during the clashes.
Commenting on statements made by Araqib residents on rebuilding their capsized homes, the ILA said demolition operations – each of which costs Israel tens of thousands of shekels – are only carried out under decisions issued by the Supreme Court after many years of discussions that led the court to believe that there is no evidence to prove Bedouin ownership of the Araqib territory.
Village residents have been living at the site before Israel was established.