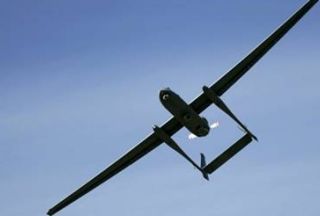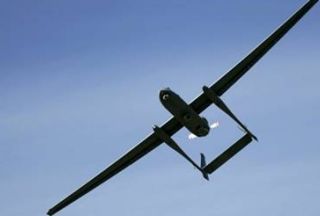 Israel and Russia have failed to reach an agreement worth about $400 million over selling drones to Russia and setting up a factory in Moscow to produce them, a new report says.
According to a report by Russian sources, the joint production deal is facing opposition from the Israeli Foreign Ministry and the office of Prime Minister Benjamin Netanyahu.
Israeli media reported on Tuesday that Tel Aviv was reluctant to provide Moscow with such valuable technology due to the United States' opposition to the deal.
The report came shortly after spokesman for Israel Aerospace Industries Doron Suslik said the firm was interested in doing business with Russia.
During the Georgia-Russia conflict in South Ossetia in the summer of 2008, Georgian forces used unmanned drones to identify Russia's force buildup. After the war Russia had felt the inadequacy of its capabilities in this regard and started negotiations with Israel to purchase and build drones.