Syria
'Israel seeks to overthrow President Assad Govt.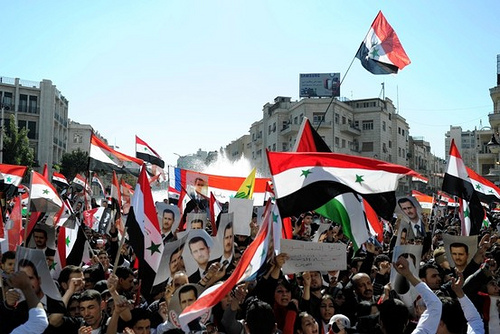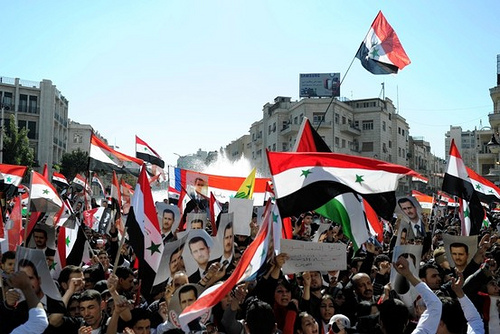 An analyst says Tel Aviv has attacked Syria, relying on US support, as the Damascus regime under Syrian President Bashar al-Assad is against Israeli interests in the Middle East region.
The comment comes as on Wednesday, the Syrian army said in a statement that two people were killed and five others injured in an Israeli airstrike on a research center in Jamraya, near the capital, Damascus. Israel declined to comment on the issue.
"Israeli fighter jets violated our airspace at dawn today and carried out a direct strike on a scientific research center in charge of raising our level of resistance and self-defence," the Syrian Army said in a statement on Wednesday, AFP reported.
The attack was carried out against the center, which was tasked with boosting Syria's resistance and self-defense, "after terrorist groups made several failed attempts in the past months to take control of the site."
Press TV has conducted an interview with Michael Santomauro, freelance journalist and blogger in New York, to further discuss the issue. What follows is a rough transcription of the interview.
Press TV: At this point there is much confusion obviously because there is the Israeli side of the story, they say they hit a convoy; the Syrians say they hit a research center. How exactly do you assess what really happened here?
Santomauro: Well, I think the Israelis want to see Assad out of power because it doesn't benefit Israel to have Assad's regime in place and in the United States the Israel lobby is so strong it's a domestic issue; it has nothing to do with foreign policy interests for the United States.
So Israel is able to do whatever it wants in that region of the world. Sixty percent of the fund-raising for the Democratic Party, the Obama administration got their monies from Jewish pact organizations and that's decisive decisions making that happen in the United States. It's been happening that way since the 1960s.
Press TV:So when Israel strikes inside Syria specifically what exactly is it striking at is it striking specifically essentially at Palestinian resistance groups?
Santomauro: Well that could be part of the equation but whatever was happening in that center it's not of any interest to any other nation but the Syrian people. So the United States should never have condoned such an action assuming that they are condoning it as we speak. I think that's the case.
They should be condemning Israel's actions. It's against international law for what Israel has done to the nation of Syria.
Press TV:It's been said in the past Mr. Santomauro that the Syrian army is quite strong. So is Israel barking at the wrong tree in a sense at this point?
Santomauro: Well, I don' think the Syrian government would be able to fight a war with Israel considering the civil war they've had for almost two years. I don't see how that could be a possibility for Syrian government to strike back at Israel.