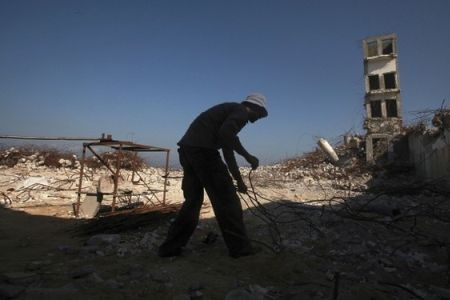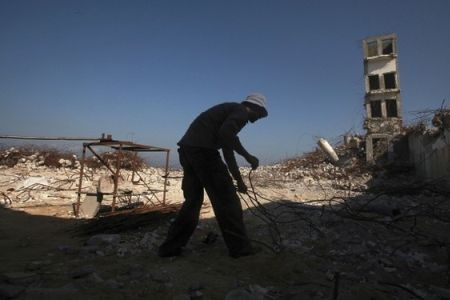 Israeli forces have shot and injured a man, who was collecting gravel in northern Gaza Strip, as Tel Aviv has recently escalated its attacks against Palestinians.
The 22-year-old was collecting cement aggregates near the Erez border crossing when he was shot by Israeli forces patrolling the area, Ma'an News Agency reported.
He was taken to the Kamal Udwan Hospital in the northern Gaza, Ma'an quoted Gaza medical services spokesman Adham Abu Silmiyya as saying.
The latest incident brought to 67 the number of Palestinians injured in similar incidents in northern Gaza since 2009, when Israeli forces expanded the unilaterally-declared area of the no-go zone by up to one kilometer in some areas.
Israel's three-year blockade of Gaza has barred the entry of reconstruction materials such as iron re-bar, aggregates and cement.
Tel Aviv allows only a trickle of construction materials into the Gaza Strip for projects overseen by international aid agencies.