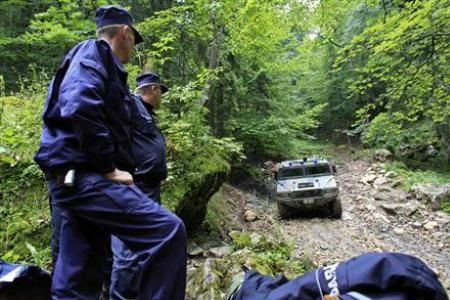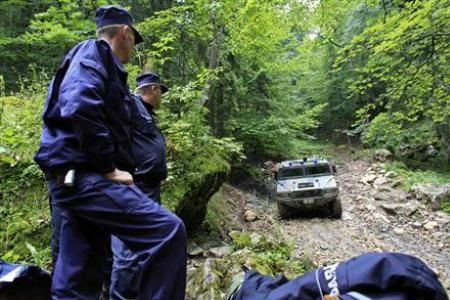 An open source intelligence report says the Israeli military helicopter that crashed in Romania last week was simulating a military attack on Iran.
On Monday, six Israeli soldiers and a Romanian flight captain aboard a CH-53 transport helicopter were killed when the chopper crashed in a mountainous region of central Romania.
The Jerusalem-based DEBKAfile cited a military source as saying on Friday that the crash had occurred in the last stage of a joint Israeli-US-Romanian military drill simulating an attack on Iran's nuclear facilities.
On a straight line, the distance between Tel Aviv and Iran's nuclear facility in Nataz is 1,600 kilometers (1000 miles). The source said that the Israeli military is cooperating with counties like Romania, Greece, and Bulgaria, which have roughly the same distance with Israel.
The operations, which include risky dives into low altitudes and quick radar-evading maneuvers, are extremely hazardous, the source added.
The drills, dubbed 'Blue Sky 2010,' are underway based on Israeli allegations that Tehran is pursuing a secret military nuclear program, building a nuclear facility in deep tunnels beneath mountains with summits of above 2,000 meters.
Iranian officials reject both charges, stressing that Tehran is cooperating with the International Atomic Energy Agency (IAEA) to keep its civilian nuclear program transparent.
They argue that as a signatory to the Nuclear Non-Proliferation Treaty (NPT) Iran has the right to peaceful nuclear technology.
This is while Israel — reportedly the Middle East's sole possessor of a nuclear arsenal — has so far defied international calls to sign the NPT.
Israeli has openly threatened to bomb Iran's nuclear installation for years. The likelihood of such an attack has significantly increased due to Tel Aviv's growing impatience with the United Nations Security Council sanctions and similar unilateral measures adopted by the US and EU, which have failed to change Tehran's stance on its peaceful nuclear issue.
Tehran says the sanctions are politically-motivated and stem from its refusal to give into 'global arrogance.'