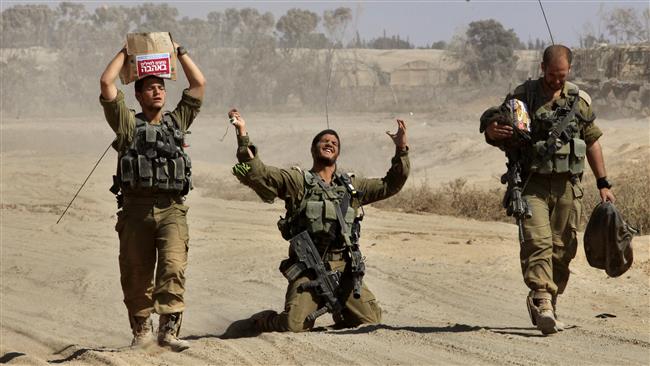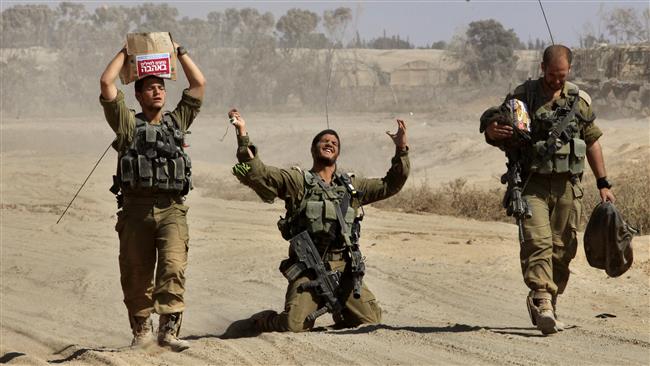 Israel has decided to present 53 soldiers and officers with awards over their involvement in the war on Gaza last summer that left thousands of Palestinians dead or injured.
According to Israeli media, the regime's army chief, Lt. Gen. Benny Gantz, has approved the awards on the basis of recommendations by a military committee headed by Brig. Gen. Harel Knafo.
A Tuesday military announcement said several army units will receive "citations of merit" and medals of "appreciation" over their role in the war.
The development comes as a recent report by the Israeli military showed that the number of the Israeli soldiers who committed suicide doubled in 2014 due to the psychological effects of the war.
According to the January 2 report, a total of 15 Israeli soldiers took their own lives last year, more than double the seven suicide cases in 2013.
Israel unleashed attacks on Gaza in early July 2014 and later expanded its military campaign with a ground invasion into the Palestinian territory. The war ended in late August that year. Over 2,130 Palestinians lost their lives and some 11,000 were injured. Gaza Health officials say the victims included 578 children and nearly 260 women.
According to Israeli sources, more than 70 Israelis, including 63 soldiers, were also killed. Palestinian resistance groups, however, put this number at more than 150.
Many in Israel believe that the regime failed to score a clear victory in the offensive, which took a heavy toll on Tel Aviv.