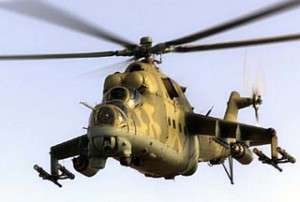 A report says Israeli political officials hold the Defense Ministry responsible for the 'unwelcome' military cooperation between Russia and Syria.
According to Russian news agency ITAR-TASS, Moscow plans to supply Syria with warplanes, combat helicopters, air defense systems and armored vehicles.
The transactions, which were announced after a visit by Russian President Dmitry Medvedev to Syria, have reportedly turned into a source of concern in Israel.
Officials in Tel Aviv say the Defense Ministry could thwart a good portion of the deal by enabling its military cooperation with Moscow, Maariv reported on Sunday. In the absence of such strategy, Moscow has begun selling weapons to "our enemies," the Israeli paper reported.
Speaking to Israel's public radio on Sunday, Israeli Foreign Minister Avigdor Lieberman lashed out at Moscow over the weapons trade with Syria, saying, "The sale of these weapons does not contribute to building an atmosphere of peace."
The deal comes as Israel continues to accuse Syria of supplying Lebanon's Hezbollah with Russian-made Scud missiles.
Lebanese Prime Minister Saad Hariri and Syrian Foreign Minister Walid al-Muallem, who have both rejected the claims, have drawn a parallel between the accusations and Washington's claim that Iraq possessed weapons of mass destruction to invade the country in 2003.