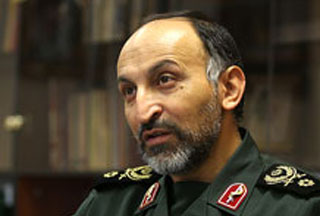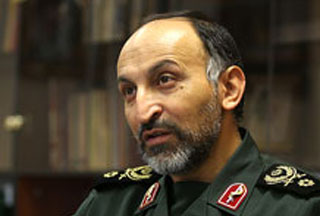 A senior Iranian commander has ruled out any possibilty of an Israeli attack on Iran, saying Israel is "too weak" for such an adventure.
"In the event that the [Zionist] regime makes any mistake, Iran's response would be totally devastating," the deputy commander of the Islamic Revolution Guards Corps, Brig. Gen. Seyyed Mohhamad Hejazi, said in Tehran on Tuesday.
The IRGC deputy commander also noted that the "presence of foreign forces in the Persian Gulf and neighboring countries" is destabilizing the region.
Hejazi stated that Iran enjoys cordial ties with its neighbors and stressed that the countries in the region could secure their stability through cooperation and interaction.
Israeli officials have repeatedly expressed their fanatical determination to halt Iran's nuclear program at any cost, even through a military attack.