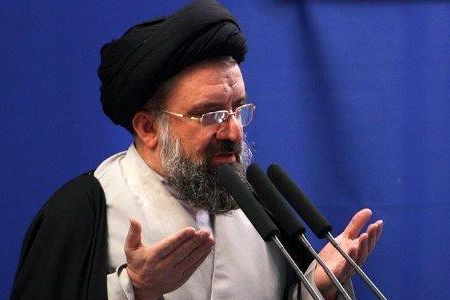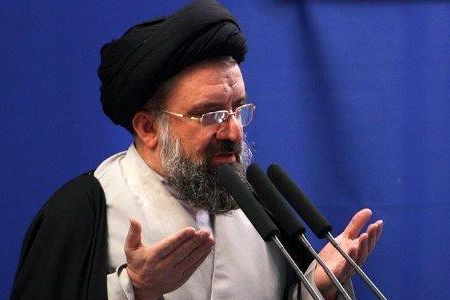 Senior Iranian cleric Ayatollah Seyyed Ahmad Khatami has blamed the recent assassinations of Iranian academics on foreign hands taking revenge on the Islamic Republic.
"The Zionist regime [of Israel], the United States and Britain are the prime suspects in the recent terrorist attack in Tehran," the interim Friday Prayers leader told worshippers.
On November 29, Iranian academic Majid Shahriari was killed in a bombing in the early hours of the day which also left his wife wounded. In a separate bombing, terrorists targeted Dr. Fereydoun Abbasi, another university professor, and his wife who managed to escape the attack with injuries.
"This act of terror is in fact a revenge on a nation which, despite 31 years of sanctions, has been conquering the peaks of achievement one after the other," Ayatollah Khatami stated.
"Such wicked acts indicate the distress and frustration of the enemies of the Islamic Revolution," he was quoted by IRNA as saying.
Referring to remarks by a high-ranking British security official who said London does not believe in diplomacy in dealing with Iran and used intelligence operations against Tehran, Khatami said such remarks show Britain was more involved in the assassinations.
"Britain deserves to see as much hatred expressed by the Iranian nation as the US and the illegal Zionist regime [of Israel]," he urged.
Ayatollah Khatami said Iran is not seeking nuclear bombs, "not because of fear but because an atomic bomb is in contrast with the defense doctrine of the Islamic establishment."
"Our martyrs …are our atomic bomb against our enemies; the youths whose martyrdom will cause the Islamic Revolution to carry on more strongly."