Palestine
Israel warplanes bomb Gaza on Eid day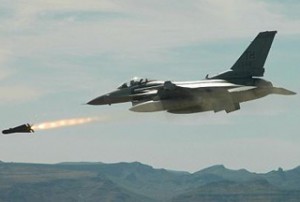 Israeli fighter jets have bombarded three tunnels near the southern Gaza Strip border with Egypt on Islamic Hopliday of Eid ul-Fitr.
Israeli military claims the overnight attack on Sunday targeted tunnels that were used for importing arms into the Gaza Strip, DPA reported.
No one has been reported killed as a result of the airstike.
Earlier Sunday, Israeli shells killed two Palestinians in the northern Gaza Strip town of Jabalia near the border with Israel, a Palestinian official said.
The Israeli and Egyptain-imposed siege of the Gaza Strip has left the Palestinian people in the coastal sliver with no options but to use tunnels to get a small portion of food and fuel they need.
The blockade has created harsh living conditions for the 1.5 million Palestinians in the Gaza Strip.