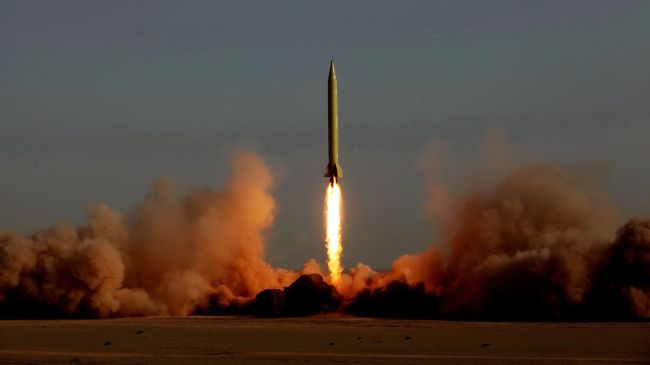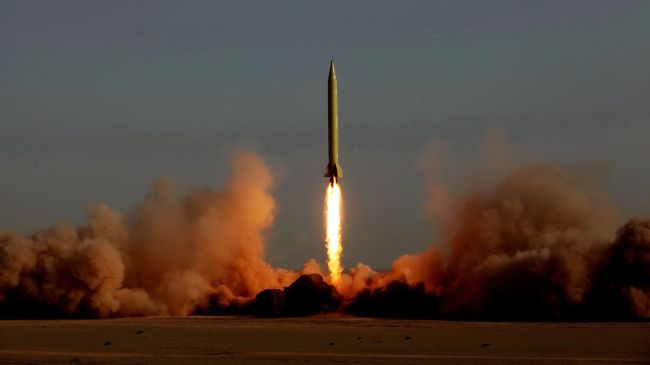 A senior Iranian commander has warned that if Israel translates his threats into action for attacking Iran, it will be the end of the fake Israeli regime.
"If the loud cries of the leaders of the Zionist regime [of Israel] are materialized, it would be the best opportunity for obliterating this fake regime from the face of the earth and dump it into the dustbin of history," said Commander of the Islamic Revolution Guards Corps' Aerospace Division Brigadier General Amir-Ali Hajizadeh on Saturday.
"Iran's response to any practical threat to or aggression against the Islamic Republic will be very fast, categorical, destructive, and overarching," the commander added in reaction to Israel's recently heightened propaganda hype about an "imminent strike" against Iran.
"It will be a great honor for combatants and defense forces of the Islamic Iran to realize the ideal of the annihilation of the Zionist regime and shape the new Middle East on the basis of the will of regional Muslim states," Hajizadeh added.
The IRGC commander emphasized that Israel's threats against Iran on the eve of the upcoming summit meeting of the Non-Aligned Movement in Tehran and the US presidential elections is mostly a war of nerves.
"If, however, they take practical steps to put their threats into action, this would be the sole positive step taken by this ruthless and infanticidal regime throughout its foul life," he noted.
Iranian President Mahmoud Ahmadinejad lashed out at the US President Barack Obama during a Friday address on the International Quds Day for failing to remain committed to his change slogan, and urged American authorities to avoid giving in to Israeli pressures. He advised US leaders to act independently to serve the interests of the American nation.
"Westerners are after [the establishment of] a new Middle East. We are also after a new Middle East which will definitely be formed … but in this new Middle East, there will be no traces of the US and Zionists," Ahmadinejad pointed out.
Furthermore, The Washington Post daily emphasized in a report on Saturday that the recent Israeli propaganda campaign about attacking Iran was intended to manipulate the US presidential election and win a pledge of a US military move against the Islamic Republic.
"Some say that Israeli Prime Minister Benjamin Netanyahu is bluffing in hope of forcing President Obama to issue an ultimatum to Iran that America would do the job itself later," said The Washington Post.
"Analysts suggest that Netanyahu is looking for a (specific) deadline on abandoning talks and resorting to military action," the article noted.