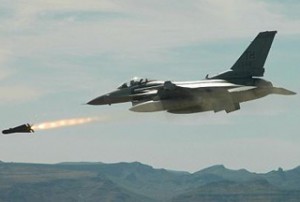 At least four Palestinian civilians have been wounded after Israeli warplanes struck near a refugee camp in the Gaza Strip.
Witnesses and medics said the Israeli air force fired missiles at the Jabaliya refugee camp in the northern part of the blockaded coastal sliver early Friday.
They added that the attack wounded four civilians. One of the victims is reported to be in critical condition.
Gaza continues to suffer from the aftermath of the last massive Israeli military offensive launched at the turn of the years. More than 1,400 Palestinians were killed during three weeks of Israeli land, sea and air assaults, dubbed 'Operation Cast Lead ', in the impoverished coastal enclave. The offensive also inflicted $1.6 billion damage to the Gazan economy.
Israel has kept attacking Gaza despite its announcement of a unilateral cease-fire following the deadly military operation.
Most of the damage in Gaza has not been repaired due to an Israeli blockade that has prevented construction materials from entering the territory.
Gaza has been under Israeli siege since 2007.