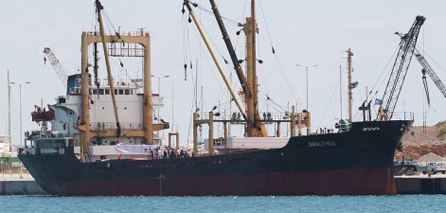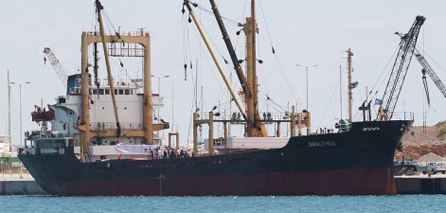 The Israeli Army is preparing for the forceful interdiction of a Libyan sponsored ship headed for the Gaza Strip, despite lingering criticism over the handling of the interception of a Gaza-bound flotilla on May 31 in which nine civilians were killed.
The Libyan ship could come within range of the Gaza-shore tonight, but at this stage it is still unclear whether its captain will opt to head for the Sinai port of El Arish, where it will instead aim for Gaza. In its official log the ship has El Arish as its destination.
Earlier, the Brussels-based European Campaign to End the Siege on Gaza said that there has been a large turnout for Freedom Flotilla 2, in terms of activists requesting to participate, and in terms of the number of ships.
The campaign, which was one of the founders of the Freedom Flotilla coalition, boasted that the new flotilla has a few surprises in store for Israeli occupation, one of which is that seven of the ships scheduled to participate in the flotilla are from European counties.
The European campaign added that it received around nine thousand requests forms from sympathizers from around the world since opening registration to participate in the second Freedom Flotilla, which is expected to set sail into the Gaza Strip within a few weeks, despite Israel's May 31st raid against the first Freedom Flotilla, which left nine dead, others injured, and properties confiscated and damaged.