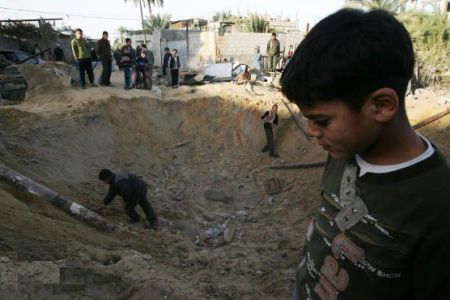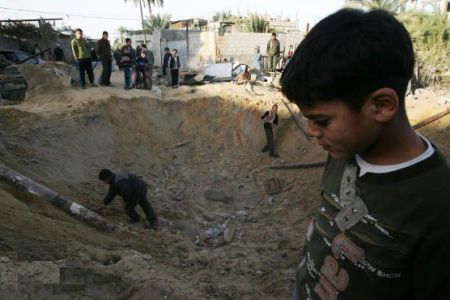 Israeli warplanes have launched a number of airstrikes against the Gaza Strip, pounding the city of Khan Yunis in the south of the besieged enclave.
The Israeli jet fighters carried out five successive attacks on several targets in the city on Wednesday evening, a Press TV correspondent reported.
No one was reported injured in the air raids that Israel claimed was in response to a rocket fired by Palestinian resistance fighters in the Gaza Strip.
Earlier in the day, one Palestinian was killed and two others were injured after Israeli planes targeted a tunnel in the southern city of Rafah.
The tunnels, which pass under the Egypt-Gaza border, are continuously bombarded by Israeli air force. Egyptian authorities also regularly fill the diggings with water or gas, contributing to even more Palestinian casualties.
The Israeli regime accuses Palestinian movements of using the tunnel network to smuggle weapons into the Gaza Strip.
But the Palestinians dismiss the accusations, arguing that the passages are the only way for importing basic needs into the blockaded Gaza Strip, which is home to nearly 1.5 million people.