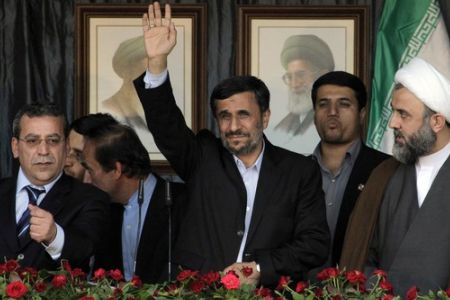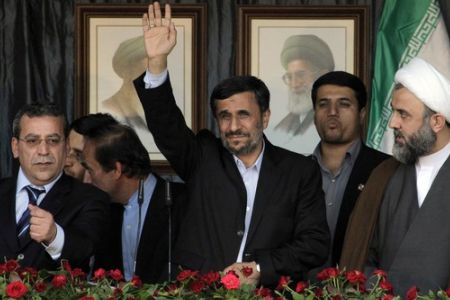 Israeli helicopters have been detected flying over a southern Lebanese village along the border with Israel where Iran's president is addressing people.
Meanwhile, the Lebanese resistance movement Hezbollah's al-Manar television station reported from Lebanon that an Israeli drone was also flying in Lebanese airspace, DPA reported.
Mahmoud Ahmadinejad is speaking in Southern town of Bint Jbeil before his tour of Lebanon's border region with Israel.
On his second day in Lebanon Ahmadinejad visited the southern town of Bint Jbeil which was devastated by the violent attacks carried out by Israel in 2006.
A crowd of more than 15,000 men, women and children gathered in an outdoor stadium in the village for Ahmadinejad's speech.
Ahmadinejad arrived in Beirut on Wednesday for a two-day visit to hold talks with senior Lebanese officials and discuss regional issues as well as bilateral relations.