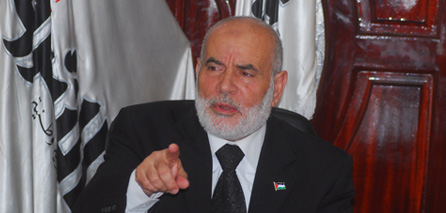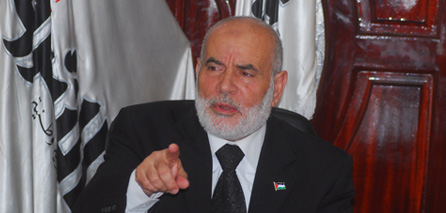 Dr. Ahmed Bahar, the first deputy speaker of the Palestinian legislative council, has said that the Israeli military escalation against the Gaza Strip reflected an internal crisis.
He said in a press release on Monday that the escalation was meant to create justifications for targeting "steadfast Gaza, its resolute people, and brave resistance".
Any Israeli onslaught against the Strip would be met with steadfastness and patience, Bahar affirmed, adding that the Israeli aggression would end up in more Palestinian belief in justice of their cause, more unity and readiness to confront all challenges.
The Israeli war machine might kill and destroy but would never be able to break the will or weaken the determination of the people's insistence on their national rights and legitimate constants, Bahar concluded.