Middle East
Palestine
Israeli Forces Attack Palestinian Protesters, Injure 49 Gazans
Zionist forces attacked Palestinians protesting in the Gaza Strip near the fence between the besieged Palestinian enclave and the Israeli-occupied territories, leaving at least 49 people injured.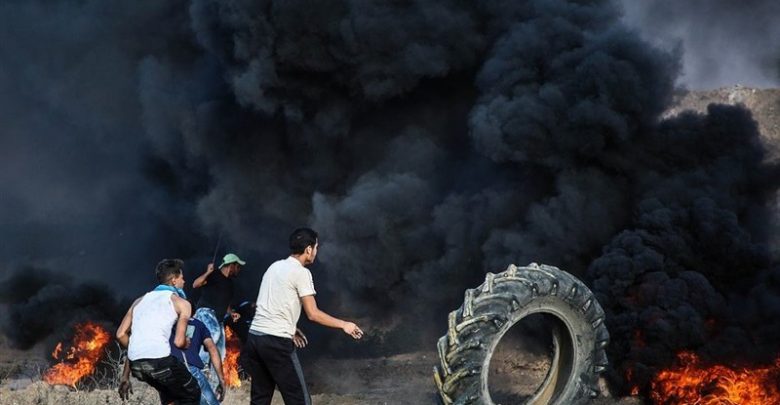 Gaza's Health Ministry said 46 Palestinian demonstrators and three paramedics were wounded by Israeli fire after thousands of Palestinians held protests along the Gaza border, The Daily Star reported.
Since March 30 last year, the Palestinians in Gaza have been holding weekly rallies to demand the right to return for those driven out of their homeland by Israeli aggression and an end to the siege on the enclave.
More than 300 Palestinians have been killed since then, and over 16,000 have been injured.