Palestine
Israeli forces clash with Palestinian worshipers in al-Quds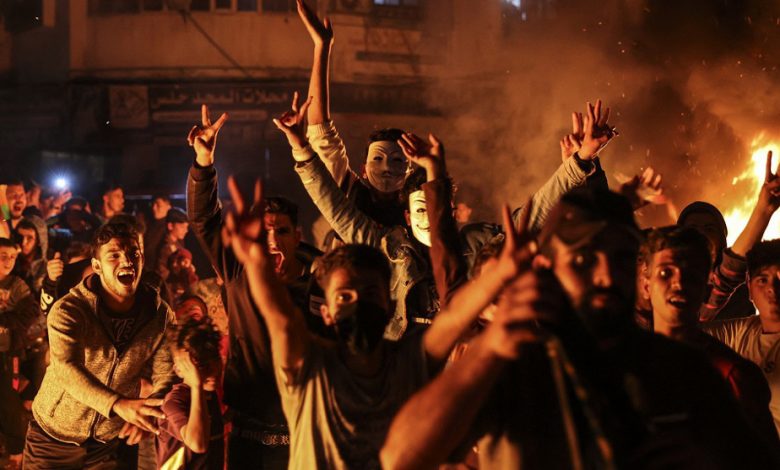 Israeli forces have for the third consecutive night clashed with Palestinian worshipers outside one of the gates leading to the al-Aqsa Mosque compound in the occupied Jerusalem al-Quds.
The scuffles took place at Bab al-Amoud (Damascus) Gate overnight into Sunday, as the Israeli forces tried to prevent the Palestinians from holding their usual prayers during the holy fasting month of Ramadan.
The regime forces attacked the worshipers using teargas canisters, stun grenades and foul-smelling water cannons.
They also physically assaulted some of the Palestinians while attempting to forcefully evacuate them from the al-Aqsa Mosque compound.
n response, the Palestinians threw rocks at the Israeli forces and burned tires.
No serious injuries were reported, but at least one worshiper was arrested, according to Wafa news agency.
"The police are causing the problems. People want to sit down here at Damascus Gate in Ramadan," said Fares, a young Palestinian from East Jerusalem al-Quds.
"Everywhere else is closed because of the coronavirus, everybody is at home. Damascus Gate is very important to Palestinians, it's in the name and it's the way to our holy places."
Across the West Bank, Palestinians held protests in solidarity with the al-Quds residents.
Israeli forces launched a crackdown on the demonstrations, leading to clashes in the cities of al-Khalil (Hebron) and Tulkarm as well as the town of al-Ram and al-Quds at-Tur neighborhood.
In Jenin north of the West Bank, a child was injured by live Israeli gunshots at al-Jalama military checkpoint.
Additionally in Deir Sharaf west of the city of Nablus, several cases of injury from tear gas inhalation were reported.
Solidarity protests also took place in the Gaza Strip along the fence separating the Israeli-blockaded enclave from the occupied territories.