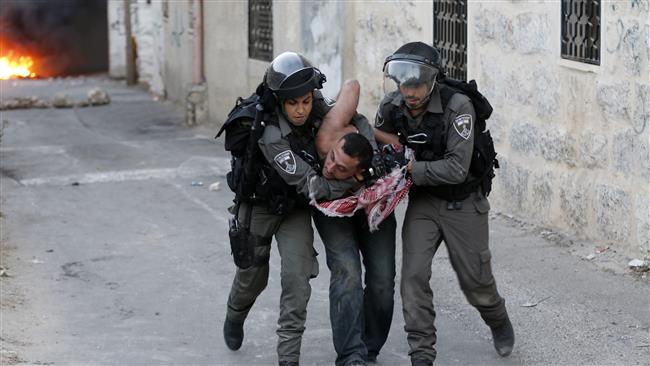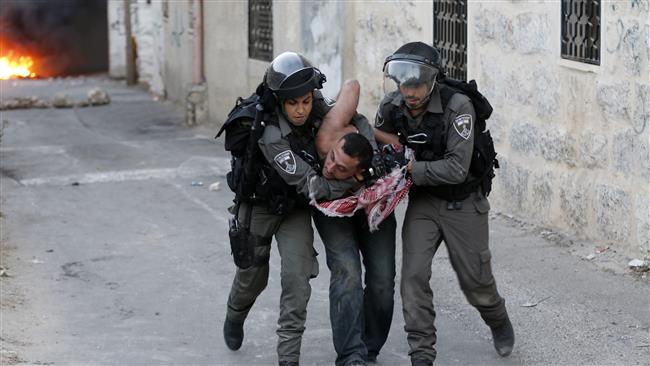 Israeli forces have arrested another Palestinian lawmaker with the Gaza-based resistance movement Hamas in the occupied West Bank.
Mohammed Abu Tir was detained in a night time raid on his residence in the East al-Quds (Jerusalem) village of Kafr Aqeb, just south of the West Bank city Ramallah, according to the Israeli military.
The Israeli military also said the Hamas figure was taken into custody on suspicion of being "involved in terrorist activities." He is the seventh Palestinian parliamentarian to be jailed by Israel.
Abu Tir was previously held by Israel for a year without charge before being released in 2012.
Hamas has also confirmed the arrest of Abu Tir, a member of the Palestinian Legislative Council from East al-Quds.
According to the Palestinian human rights organization, Addameer, six other lawmakers belonging to the 132-member Palestinian Legislative Council are currently behind bars in Israeli prisons.
More than 7,000 Palestinian prisoners are currently held in some 17 Israeli jails, dozens of whom are serving multiple life sentences.