Palestine
'Israeli' Forces Shoot 10-Year-Old Palestinian Girl in the Head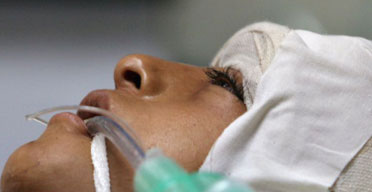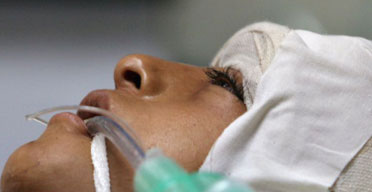 A Palestinian child was severely injured after "Israeli" forces opened fire on a car she was traveling in with family near the Shufat refugee camp checkpoint in occupied Al-Quds on Friday.
The shooting comes on a day of clashes with "Israeli" forces across the occupied West Bank and follows the blinding of an 11-year-old Palestinian boy the day before in clashes in the nearby occupied East Al-Quds village of al-Issawiya.
Mayar Amran Twafic al-Natsheh, 10, was riding in her grandfather's car with her mother, grandfather, and her sibling when a rubber-coated steel bullet smashed through the car's window and hit her in the face.
She was taken to Hadassah hospital in occupied Al-Quds and suffered a fractured skull as a result of the attack, medical sources said
"Israel" continues to occupy East al-Quds and the West Bank since the 1967 Middle East War. It later annexed the holy city of al-Quds in 1980, claiming it as the capital of its Zionist entity- a move never recognized by the international community.